Naomi Osaka; a different kind of champion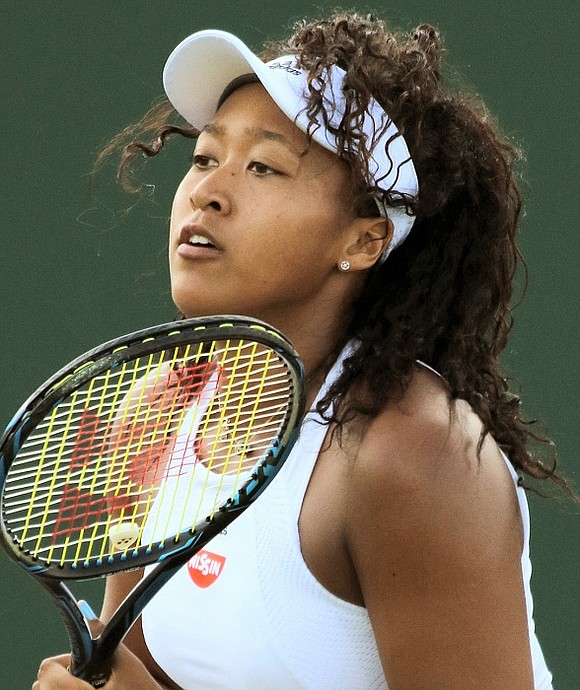 "I just thought about what I wanted her to feel leaving the court. I wanted her to have her head high, not walk off the court sad. I wanted her to be aware that she's accomplished so much and she's still so young."
That's how U.S. Open Defending Champion Naomi Osaka described her highly unusual emotional encounter with CoCo Gauff following her 6-3, 6-0 victory over 15r year old Cori "CoCo" Gauff in third round action on day six of the 2019 US Open at the USTA Billie Jean King National Tennis Center in Flushing, NY.
It was an emotional ending to what had been a fairy tale year for Gauff who became the youngest woman to win two matches at Flushing Meadows since 1996. The magic carpet ride began in July at Wimbledon, when she attracted international attention by making it to the second week.
"Last year I was preparing for juniors. I lost in the quarterfinals last year. Now I almost got to the second week," Gauff said, putting it all in perspective. "And last week, I got to the third round in my first main draw in the US Open. So, I'm pretty proud of myself."
Naomi Osaka comes off as a very different kind of defending champion. In many ways, the tennis world is still reeling from the aftershocks of her emotionally charged victory over Serena Williams, which was overshadowed by the tennis queen's nasty run-in with linesman Carlos Ramos after he warned her of a possible code violation. William's coach, Patrick Mouratoglou, acknowledges that he had tried to signal Williams, but maintains to this day, that he did nothing wrong. "If I had to do it all over again, I would do it again. The most that should have happened was a discreet warning. He (Ramos) definitely went over the top."
In an interview session following her victory over Gauff, Osaka was thoughtful, even pensive before a crowded room of reporters.
In a tone that was at times halting and even reticent, Osaka declared her personal credo that flies in the face of today's attitude of celebrity and 'me first'-ism. "I think about the person, and what they must be going through.