Fairmont salute to athlete's track and field success
Madhu Mayer – mm@thetimesweekly.com | 9/4/2019, 10:41 p.m.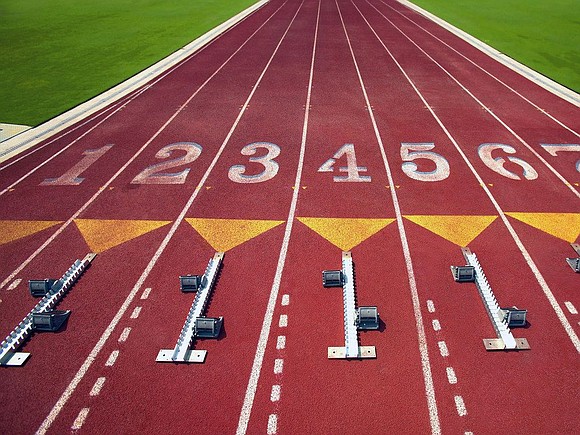 Coming home to make a difference
Kenny Banks and other organizers are hosting a salute to Fairmont community athletes on Saturday, Sept. 7. The event kicks off with a golf outing at 8 a.m. in Broken Arrow Golf Club in Lockport. The day will conclude with a speech from Dr. John Carlos, Bronze Medal winner of the 1968 Olympics at 7 p.m. in the Fairmont Junior High School, 735 Green Garden Place in Lockport. Carlos won in track and field at the Olympic games.
The following morning, a Sunday worship service will be held at Shiloh Missionary Baptist Church, 1801 W. Oak Ave. in Lockport. Whatley Investments LLC and Banks, a native of Lockport and Joliet who owns his own company as general contractor for his firm in Houston, Texas, sponsor the weekend events. Banks, a 1984 graduate of Lockport Township High School, said the Fairmont community means a lot to him and his siblings. The Fairmont community is an unincorporated area of Will County between Lockport and Joliet with roughly 2500 residents. Not forgetting his roots, Banks is also renovating a multi-family building on Chicago Street in Joliet across from the Will County office building. "I bought it six months ago to create downtown housing," he said. "This is an opportunity to come back and do investment in your community."
During the weekend's inaugural gathering, Banks said it will give him and others a chance to relive their glory days. After graduating high school, Banks competed professionally as a track and field athlete and even tried out for the Olympics. The man who once had a world ranking in the sport appreciates how his childhood molded him and other athletes. "Fairmont has a deep-rooted success in athletics," whether it be basketball, track, football or wrestling, he said. "We want to salute all the guys who played at such high levels." Among the athletes he expects to reminisce with this weekend include his former classmates and the administrators who supported the Lockport Township athletes. Athletes from Joliet who competed against them also will be in attendance, Banks said. While nothing beats talking about old times with friends in person, Banks said today's technology has made it easier to keep track of life in Fairmont when he is working in Houston. "With automation and social media, you always feel like you are there with the guys," said Banks, who is the youngest of nine.
Besides his involvement in athletics, Banks credits his mother, Alla Mae, who was a pioneer in the Joliet area. She taught cosmetology at Alla Mae's School of Beauty Culture. "My mom ran the first black beauty school in Will County," he said proudly. If this weekend is a success, Banks said expect a repeat of it next year. "We are going to build on this every year," he added.
For tickets to the golf outing and hear Carlos speak, contact Fairmontannual@gmail.com mailto:Fairmontannual@gmail.com