Free Oktoberfest for families at Bicentennial Park
9/11/2019, 3:52 p.m.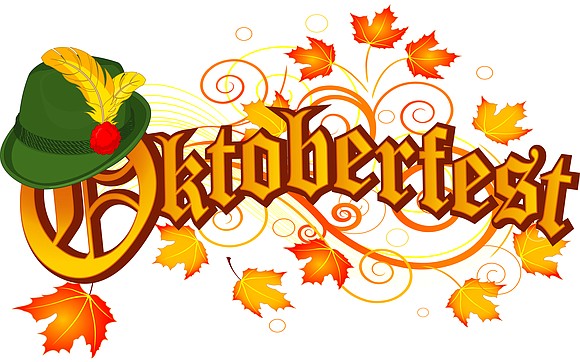 Oktoberfest is rolling out the barrel of free family fun on Saturday, September 14 (2-10 p.m.) at Billie Limacher Bicentennial Park (201 West Jefferson Street, Joliet).
FREE FOR ALL AGES...EVEN LIL' FIDO!
Free admission, music, contests & games. Even little dogs are welcome to register for the free Weiner Dog Race.
FREE FOR 1ST 25 PEOPLE
Free handmade flower crown or Oktoberfest button to the first 25 people.
FUN STUFF FOR SALE
If you're #26, no worries, you can still get fun festive stuff. We'll be selling handmade flower crowns, Oktoberfest buttons (you don't have to speak German, you can just point to your button) and make-your-own-pretzel-necklaces (nibble while you roam).
DANKE (thank you) to SPONSOR HEY! HOT DOG
Did you know Hey! Hot Dog makes homemade root beer right here in Joliet? Get it at the fest! Come taste why Hey! Hot Dog's original-recipe root beer gets rave reviews and was featured on Chicago's Best. Some say it's the special vanilla.
JOLIET ROOTBEER & JOLIET OKTOBERFEST BEER
Get both here at the fest! Enjoy authentic Joliet-brewed root beer from Hey! Hot Dog and Joliet-brewed Oktoberfest beer from MyGrain Brewing Company.
TAPPING OF THE KEG
Officially kicking off the fest at 2:00 p.m., we will tap the first keg of Joliet's MyGrain Brewing Company's Oktoberfest beer. We'll have other MyGrain brews, wines and other beverages for the big kids over 21. NO OUTSIDE ALCOHOL ALLOWED
FOOD & TREATS
Enjoy tasty brats, hot pierogies, Bavarian donuts, big pretzels with cheese, caramel apples, chocolate caramel pretzel bites & more from Candy and Corn.com, Life's A Slice Pizza, Salubrious Stop, Sweet Suite Confectionary & Billie Limacher Bicentennial Park & Theatre.
MUSIC
Authentic oompa music gets the party started by Ray Koncar and the Boys (2-4 pm).
Join the traditional "chicken dance" (3:30 p.m.; yes, it's the one they play at all the cool weddings). The Eddie Ray Band swings into a Key West vibe (4:30-6:30 p.m.). We're excited to announce The Pickin' Grinners' cool country will keep the outdoor party going (7:00-9:30 p.m.).
GAMES & CONTESTS
Traditional Oktoberfest games await you. Challenge a friend for bragging rights and tasty prizes! Try hammerschlagen (hammering a nail into a log) and bowling with a decked-out keg (watch out for our gutters...they're real). How many steins can you carry? How about through and obstacle course? The big kids (over 21) get steins filled with beer & juniors will get smaller steins filled with root beer.
DRESS BAVARIAN - join the fun and wear a feathered cap, flower crown, lederhosen or drindl. Best dressed winners announced at 8:00 pm. Open to all ages!
WEINER DOG RACE
Calling all dachshunds and little dogs in hot dog costumes...or any costume! Join the 2:30 p.m. race (grassy area near entrance) and cheer on the pups. It's free! Register your furry baby and send pictures/ video to build up their fans. The race registration form is available through the office (815-724-3761) or online (www.bicentennialpark.orghttp://www.bicentennialpark.org).
BICENTENNIAL PARK'S 2019 OKTOBERFEST SCHEDULE
2:00 p.m. Willkommen (welcome)
2:00 p.m. Tapping of MyGrain Brewing Co.'s Oktoberfest Keg & Hey Hot Dog Root Beer!
2:00 p.m. Ray Koncar and the Boys (oompa party music)
2:30 p.m. Weiner Dog Race (registration form online)
3:00 p.m. Hammerschlagen (hammer a nail into a log)
3:30 p.m. Chicken Dance (yes, the one played at all the cool weddings)
4:00 p.m. Keg Bowling
4:30-6:30 p.m. Eddie Ray Band (Key West, laid-back beach music)
5:00 p.m. Don't-Spill Obstacle Course
6:00 p.m. Server Challenge (how many steins can you hold?)
7:15 p.m. Stein Holding Contest (very Bavarian test of strength)
7:00-9:30 p.m. The Pickin' Grinners (cool country music)
8:00 p.m. Drindl & Lederhosen Contest
9:30 p.m. Beer Sales & Service Ends
10:00 p.m. Auf Weidersehen (farewell)