Residents oppose parking in downtown area
Madhu Mayer-mm@thetimesweekly.com | 9/11/2019, 3:43 p.m.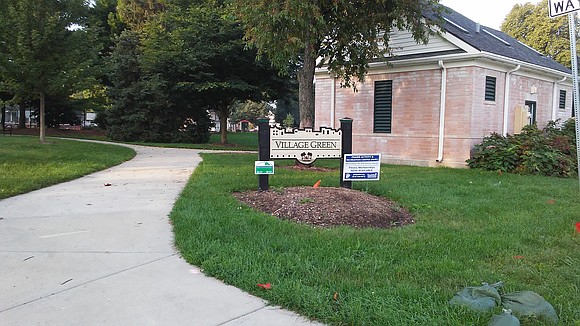 Even though nothing has been decided, residents who live around the Village Green in downtown Plainfield say they do not want the area's aesthetics ruined by people parking in their neighborhood.
Learning that part of the engineering for the ongoing construction around Village Green neighborhood involves the possible creation of parallel parking spaces prompted several residents to attend Monday's Plainfield Village Board meeting to voice their concern for the idea.
Fighting back tears, Candice Schulz of Plainfield feared for the safety of her children and others in the neighborhood who play in the park.
"I can feel the anxiety when they ride their bikes down the street," she said in worrying how the children will handle drivers backing out of their spaces near a park. "Keep in mind when making a decision to take safety into consideration."
The Village Green at 24121 W. Chicago St. was platted in 1834 as an area to remain as public open space. But it is located in heart of the downtown area surrounded by businesses in dire need of additional parking spaces.
Michael Lambert, who lives in downtown and is president of Plainfield Historical Society, said creating additional parking spaces will detract from the aesthetics.
"Part of the beauty in downtown is the open vista," he said.
Representing the Village Preservation Association, Tom Ruane of Plainfield said a short-term solutions rarely work for a community facing parking challenges.
"We need to find a long-term parking solution, not a lone hanging fruit which is parking around Village Green," he said.
To date, the Plainfield Village Board has yet to formally address plans for creating additional parking spaces around Village Green.