Officers respond to shooting
9/17/2019, 8:05 p.m.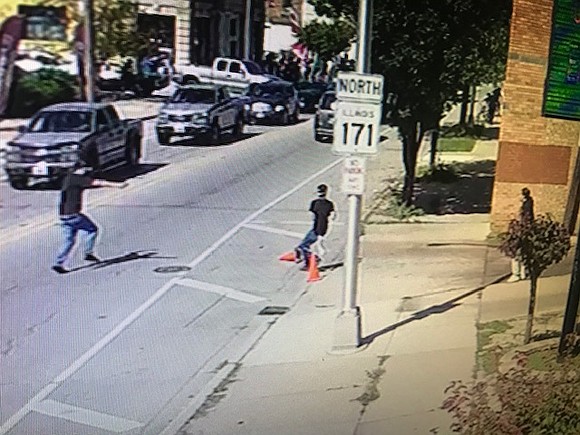 Joliet - On 09/14/19 at approximately 01:58pm, Officers responded to the area of Collins Street and Elwood Avenue reference to subject shot. Officers located a juvenile (16 year old male) who had been shot in the calf (not-life threatening injuries). Officers located surveillance video showing the suspect firing a handgun at the victim. The suspect then runs eastbound through an alley. The suspect appears to be a White or Hispanic male, thin build, last seen wearing a black t-shirt with white lettering and blue jeans.
This is an ongoing investigation and is still in its early stages. The Joliet Police Department is currently looking for assistance from the public in identifying the suspect in the video. If anyone knows the identity of the suspect, they are encouraged to contact Detective Don McKinney at 815-724-3385 or the Joliet Investigation Unit at 815-724-3020. They can also contact Will County Crime Stoppers at 800-323-6734 or online at https://crimestoppersofwillcounty.org/ if they wish to remain anonymous.

The Joliet Police is actively looking into what occurred and will update the public at a later date when it has more information.