Auditorium Theatre presents: The Nightmare before Christmas on Halloween
9/18/2019, 10:17 p.m.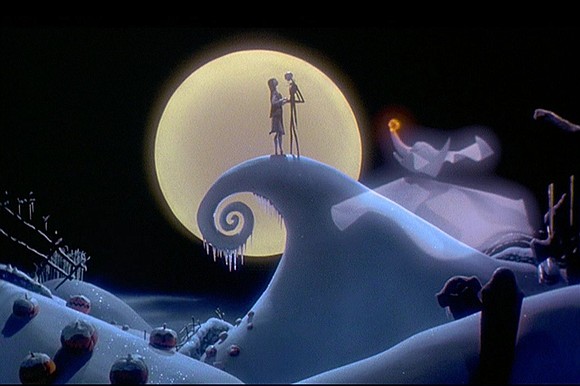 Featuring the Chicago Philharmonic Performing Danny Elfman's Classic Score Live to Film Halloween Activities, Including Trick-or-Treating and a Costume Contest, Hosted in the Theatre's Historic Lobbies Before the Show and During Intermission
The live concert experience of Tim Burton's The Nightmare Before Christmas returns to the Auditorium Theatre for the second year for two special Halloween screenings on October 31 and November 1. The Chicago Philharmonic brings the film to life as they perform Danny Elfman's classic score, including iconic songs like "This Is Halloween" and "Jack's Lament."
"As we celebrate the 130th anniversary of the Auditorium, we are excited to establish new traditions like the annual showing of The Nightmare Before Christmas here at the theatre," says C.J. Dillon, Auditorium Theatre Chief Programming Officer. "It is an unforgettable experience to hear the songs and music from this beloved movie performed live on the Auditorium Theatre's stage alongside the film. We invite all of Chicago to join us for this unique Halloween celebration!"
Visitors are encouraged to arrive early to participate in Halloween activities in the theatre's historic (and perhaps even haunted!) historic lobby spaces. Guests can go trick-or-treating around the theatre; stop by and create a drawing at a coloring station; and pose for photos in front of an Auditorium-themed backdrop with special Nightmare props, including a life-sized Jack Skellington. The Auditorium Theatre also hosts a costume contest, with prizes including restaurant gift cards and Nightmare merchandise. Winners of last year's costume contest included a family dressed up as the cast of Little Shop of Horrors, Edward Scissorhands and Kim, and Oogie Boogie from Nightmare (complete with Lock, Shock, and Barrel in tow).
Thursday, October 31 | 7:30PM Friday, November 1 | 7:30PM
Tickets are available online Auditorium Theatre Box Office email.wordfly.com (50 E Ida B Wells Dr). The Nightmare Before Christmas is part of the Auditorium Theatre's American Music Series.