Lt. Gov. Juliana Stratton tours Old Joliet Prison with local artists
9/18/2019, 11:57 p.m.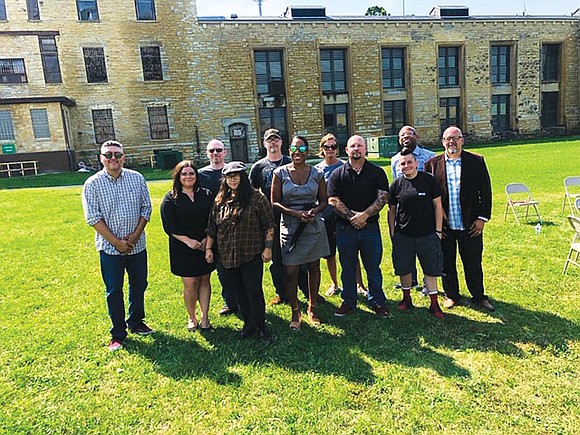 Joliet - Lt. Governor Juliana Stratton toured the Old Joliet Prison recently with the local artist collective, the Old Joliet Prison Burnt District Artists. The Burnt District Artists gave Lt. Gov. Stratton a short tour of the Administration Building and conducted an artist round table discussion. The visit was scheduled earlier this year when Lt. Gov. Stratton met Sue Regis, a Downtown Joliet artist who founded the Burnt District Artists and the Art Movement, Inc., while attending a graduation at Stateville Correctional Center. Regis worked with inmates in the Restorative Arts program.
Seven local artists participated in the tour and discussion: Sue Regis, Christine Nordstrom, Tony Padilla, Dave Wheeler, Steve Kost, Angelica Cristal and Dante DiBartolo. In addition, Joliet City Manager Steve Jones, City of Joliet Inspector General Chris Regis, Joliet Area Historical Museum Director Greg Peerbolte, Prison Preservation Coalition co-chair Quinn Adamowski, and Art Movement, Inc. Board Members Erick Dorris and Kayla Zigrossi were present Zigrossi coordinated the round table discussion, which explored the value the artists and their work bring to the Old Joliet Prison rehabilitation and their vision for the future of art at the historic site.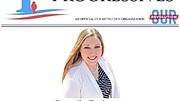 "We are honored to welcome Lt. Gov. Stratton to the Old Joliet Prison today for interaction with some of the Burnt District Artists," Zigrossi said. "Her office will assign a staffer so we can continue the conversations about the future possibilities even after today's visit. We look forward to what the future holds."
The Burnt District Artists believe the possibilities for what can be done at the Old Joliet Prison are endless. They seek to work together with the City of Joliet and the State of Illinois to explore how art can help to flip the script and combine culture and community to foster positivity and hope for the future at the prison site.