Lockport yard waste pickup
9/23/2019, 10:05 p.m.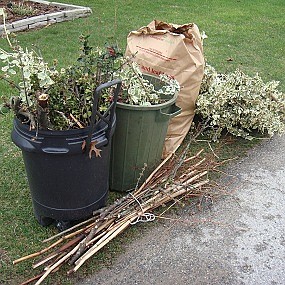 Waste Management will continue to pick up yard waste until December 7. Residents can use brown paper bags, or call the City at (815) 838-0549 (option 3) to rent a cart. Acceptable items include:
• Grass clippings
• Leaves
• Tree branches (broken into a manageable length)
• Brush (bundled, maximum 4 feet & 50 pounds, no larger than 3 inches in diameter)
• Unaccepted items: Dirt, stone, concrete, and rocks
Please place your cart or bags against the curb by 6 a.m. on your collection day, keeping them at least four feet from parked cars, mailboxes and other obstacles that may prevent access and pick up. To report a missed pick up, please call Waste Management at (800) 964-8988 or the City at (815) 838-0549 (option 3).