Wayne's Words: Who's taking care of the cemetery?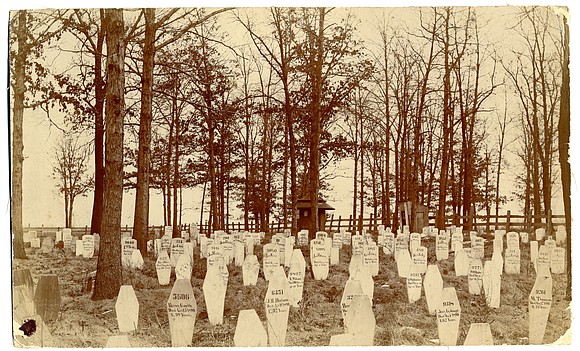 The Joliet Environmental and Refuse Commission are charged with the advisory responsibility to study and investigate air and water pollution problems and possible solutions. In conjunction with investigations and studies, the Commission shall recommend to the City Council, ordinances to implement their recommendations. According to the City of Joliet website that's what the Commission is accountable for. About 18 months ago the Commission took on the project of finding a new source of sustainable drinking water. It's been a slow, laborious task and the Commission's close to making a recommendation. That will happen in November. The Commission will submit a report with recommendations for a new source of drinking water to the Joliet City Council for their consideration. Full disclosure here: I am a member of that Commission.
After all the meetings and research are complete the Commission is supposed to have the answers for cost, quality and sustainability. The seriousness of the need for a sustainable source of drinking water cannot be overemphasized. The cost will most likely be staggering. There has been an obvious reluctance to discuss cost during monthly Commission meetings. There was even an instance where commissioners were asked not to question a potential water supplier about cost.
Last month a Crain's Chicago Business article suggested the cost of buying Lake Michigan water from Chicago would exceed $26 million annually. That would not include a multi-million-dollar cost for needed infrastructure construction. Last Sunday, an Associated Press article in the Chicago Tribune stated millions of homes across the U.S. receive water through toxic lead pipes. In other words, it might not matter if all of the major pipelines that bring water to the homes in a neighborhood are lead-free, the pipes within the home may not be. It was estimated in the article the cost to replace pipe in a home could be as much as $10,000. Joliet has approximately 50,000 housing units, about half of which were built before 1986 when the EPA banned the use of lead in water pipes. There are many other costs associated with changing Joliet's drinking water source that will make the switch more expensive, regardless of the final determination for a new water source.
With all of this facing Joliet residents and business owners, some in the community, including some in city hall, have focused not on the issues but on the question of the residency of three commission members. It is trite, petty and unfathomable why that matters. Interim City Manager Steve Jones even requested the removal of one Commission member because he asks too many questions. For those who haven't been paying attention, a source for drinking water is not only an issue in Joliet and across the country, but across the globe.
For the record, I live in the City of Joliet, but I am also a resident of the Plainfield School District, the Plainfield Park District, and Plainfield Township. I get and use drinking water from Joliet's water system, as do the other Commission members accused of being non-residents. There is no issue of non-residency according to Mayor Bob O'Dekirk who appoints the members of the Commission and received unanimous consent from the City Council. Let's move on to the important mission of "Where will we get our drinking water from in the future?"