Local banks to administer bridge loans for small businesses
Money earmarked for those impacted by COVID-19 crisis
By Rex Robinson | 4/1/2020, 9:49 p.m.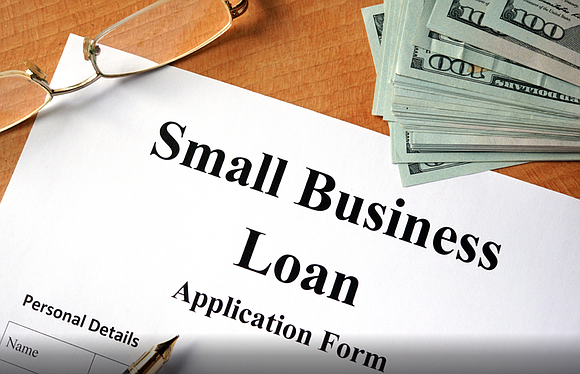 As the Coronavirus continues to turn the lives of everyone upside down, it also has had adverse impacts on businesses of all sizes throughout Will County and beyond.
The level of impact depends on the type of business. All restaurants, for examples, have had to close their doors to dine-in patrons, yet many have seen revenue increases from carry-outs and deliveries. Other businesses, mainly those who have been deemed "non-essential," have been forced to close their doors to all customers.
Illinois Gov. J.B. Pritzker enacted a mandatory stay-at-home order on March 20 for the entire state. Other governors around the country have done the same. Not long after, Illinois enacted a $250 million bridge loan program for businesses impacted by the Coronavirus, and President Donald Trump signed a $2 trillion stimulus package which includes The CARES Act, and provides $10 billion in advances to help small businesses cover expenses incurred by the crisis.
Putting this loan money in the hands of business owners throughout Will County will be the job of banks and financial institutions. Just as with any loan, business owners will be required to show not only need, but also credit worthiness.
Illinois Bridge loans
The Illinois Small Business COVID-19 Relief Program is being administered through the office of Illinois State Treasurer Michael Frerichs. It is an impact investment loan program under which the State Treasurer would make up to $250 million in deposits available to financial institutions throughout the state at near-zero rates. The goal of the program is to assist Illinois small businesses and non-profits negatively affected by the COVID-19 pandemic. The purpose of this funding is to provide vital economic support to small businesses and non-profits throughout Illinois to help overcome the loss of revenue they are experiencing, according to Frerichs.
The Treasurer's office is actively encouraging banks to sign up for the loan program and the process could take just a few days for banks or financial institutions to get the money which would range between $1 million and $5 million, Frerichs' spokesman Greg Rivara said.
As of Tuesday, the First Community Bank & Trust in Beecher and First National Bank of Ottawa were the only ones near or with branches in Will County to become approved lenders for the program, according to Rivara.
The banks and financial institutions have a cap of 4.75 percent on interest they can charge for the loans. "Each bank has the option to create their own terms so they can be competitive," Rivara said. "It's up to them to find out whether the businesses seeking the loans are creditworthy."
Rivara did not have a list available yet as to which banks in Will County will be offering the loans. "We announced this program less than a week ago," he said.
Rivara stressed that banks and institutions receiving this loan money from the Treasurer's office will be required to make regular reports on the status of the loans to ensure they are not sitting on the money.
"We're not just making this money available to make any bank's credit balances look better," Rivara said. "We're making this money available with the understanding that if banks want to participate they want to be active in the market."