Wayne's Words: Vote totals don't reveal real picture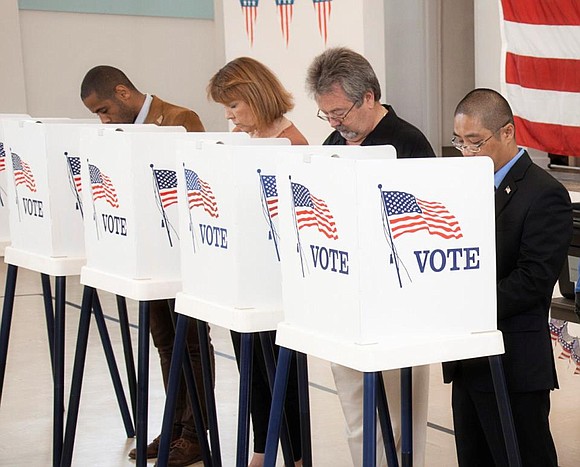 It's been just a little over two weeks since the coronavirus pandemic was declared a national emergency by President Trump and the Illinois Primary squeaked by with a dismal voter turnout for a Presidential Primary. Turn-out this year was just over 25 percent. The last Presidential Primary in 2016 netted slightly less than a 45 percent turnout. The official results of the 2020 primary will be posted on April 7. Provisional and mail-in ballots were added as of March 31. There are no changes in the outcome of any race. There have been no Presidential Primaries held in the U.S. since March 17.
On the local level, no major upsets occurred in any of the ballot races but two of the races seemed to generate more interest than the others. The race for Illinois State Senator to replace Jennifer Bertino-Tarant and the County Executive match between Bertino-Tarant and Nick Palmer to replace Larry Walsh garnered a lot of speculation if not intense interest. Neither race was close. Candidates Larry Hug and Michael Crowner had fewer votes combined than Meg Cappel, the new 49th Legislative District State Senator, had in total. The results of the County Executive election were even more overwhelming. Bertino-Tarant received more than twice the vote total of Palmer.
In a low voter turnout such as this one the vote totals don't reveal the whole campaign picture. Money is a big part of the campaign picture. In both of these races, the difference in campaign money most likely played a major role. The Will County Executive race showed the greatest disparity between the candidates. Bertino-Tarant came into the race with over $400,000 in the bank, according to state campaign disclosure records. Campaign Finance reports are filed quarterly and won't be available for two weeks from now. However, candidates are required to report any campaign funds received in excess of $1,000 within five business days of receipt from any one source if received before the report's due date.
In Bertino-Tarant's case that amounted to another $40,000. Palmer had $101,000 at the end on December, 2019 and picked up another $13,750 according to preliminary reports filed with the State Board of Elections. That's a 4 to 1 difference in campaign dollars.
The State Senate campaign had three candidates. The finances available among the candidates at the end of December certainly looked to favor Hug, but by mid-February that all changed. At that point Hug and Cappel were competitive in their revenues. Starting on February 15 Cappel's revenues exploded. Between then and the 25th her campaign revenues increased by $136,300.
Preliminary reports show a total of almost $300,000 was available for a race that went mostly unnoticed and generated just 22,715 votes in Will County, according to the Will County Clerk's website. Based on that stat, each vote cost about $14.
Some tidbits about the election: The longest list of candidates running for an office were the Republicans and Democrats committeeperson's races; Joliet City Councilman Larry Hug wasn't the only Council Member to suffer defeat in the Primary election, At-Large Council Member Don Duck Dickinson lost his reelection bid for Democratic committeeperson in his precinct, Joliet 004. Really. The largest write-in vote total was for Anthony Granata, on the Republican ballot, for Will County Circuit Clerk. A total of 488 people made the effort to write in his name. Apparently, he has lots of family and friends. He faces Democrat Andrea Lynn Chasteen in the November election. No other Republican filed to run for the office. Congrats to all who made the effort to be a candidate. Better luck next time.
One last thing…the City Council will meet next week for routine business only. The Northpoint project will remain on hold for the foreseeable future. And MORE…two websites to help you keep informed about the COVID 19 pandemic are the Center for Disease Control at www.CDC.gov and the Infectious Disease Society of America at www.idsociety.org. Both websites offer professional and scientific info. Be safe, stay healthy and

Stay tuned…
Wayne's Words welcomes your comments. Past columns are available online at www.thetimesweekly.com