Murder-suicide in Lockport Township prompts concerns about domestic abuse during crisis
Domestic violence cases in Will County on the rise since pandemic started
4/5/2020, 10:11 p.m.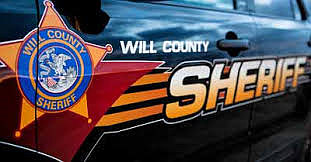 A Lockport Township coupled were found dead in their home on April 2 after what Will County Sheriff's Office police determined was an apparent murder-suicide.
Deputies from the Office were dispatched to the 400 block of Bruce Road in Lockport Township at 8 p.m. on April 2 for a welfare check.
When deputies arrived on the scene, they observed two individuals laying on the floor of the residence, with obvious signs of trauma to their heads. 
All of the doors and windows of the residence were locked from the inside.  Police and fire personnel forced entry into the residence. Deputies found Patrick Jesernik, 54, and Cheryl Schriefer, age 59, in separate rooms of the residence, both deceased.  Both had had a pooling of blood formed around their heads, according to police.  A loaded revolver, containing two spent shell casings and three live rounds were located near Patrick's body.  There were no signs of a struggle, and the home was neat and orderly.
The complainant advised deputies on scene that he was contacted by the parents of Patrick Jesernik, who asked him to check on their son because they had not heard from him. 
Detectives and Crime Scene Investigators from the Will County Sheriff's Office were dispatched to the residence and began to process the scene and conduct a death investigation. The Will County Coroner's Office arrived on scene and pronounced both subjects deceased. 
  A check of the address was conducted by detectives which showed no previous calls for service in regards to domestic disputes.   A check of both deceased individuals was also conducted which showed very limited police contact.

Family arrived on scene and told police that Patrick had been scared that he and Cheryl had contracted the COVID-19 virus, and that Cheryl was tested two days ago. It was reported that Cheryl was having a hard time breathing.  The family stated that to their knowledge, she had not received the test result, police said.    
  On April 3, an autopsy was conducted on both individuals. Both died as a result of a single gunshot wound to the head.  Cheryl Schriefer was shot in the back of the head at close range, and her death is ruled as a homicide.  Patrick died as a result of a self-inflicted gunshot wound, and his death is ruled as a suicide.  Both Cheryl and Patrick tested negative for the COVID-19 virus.
During the current COVID-19 pandemic, the vast majority of service calls that Deputies have been responding to, involve domestic disputes and crisis intervention calls.  As a reminder, if anyone is a victim of a domestic violence situation, the Will County Courthouse remains open for individuals in need of obtaining an order of protection. The Will County Courthouse is open from 8:30 a.m. until 3:30 p.m. Mondays through Fridays and from 8:30 a.m. until 12 p.m. on Saturdays for the issuance of orders of protection.
Anyone requiring assistance in obtaining an order of protection, or seeking additional resources or information in regards to domestic violence, can contact Will County Sheriff's Office Police Social Worker, Bonnie McPhillips at (815) 724-1878. 
In addition, you can reach out to Guardian Angel Community Service Groundwork 24 hour domestic violence hotline at 815-729-1228 or reach out to the Will County Crisis Hotline online at 815-722-3344 or online at http://www.willfinduhelp.org/.