When do you need to be hospitalized for coronavirus?
4/6/2020, 9:14 p.m.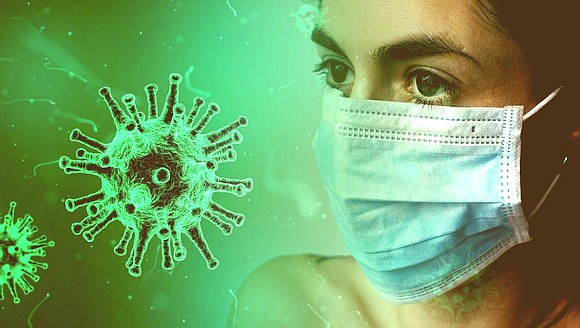 By now, you've heard the advice.
Stay home. Social distance. Sneeze with a tissue or cough into your elbow. Wash your hands. But how can you tell if that cough or sneeze is something to get checked out?
In short, if you have symptoms of coronavirus, your best bet is to call your physician's office. Symptoms of coronavirus are often mild, but in some cases can become serious and life-threatening.
The more typical symptoms of COVID-19 include fever, cough and shortness of breath.
When you talk to a medical professional, you may be asked whether you have been in close contact with anyone who tested positive for COVID-19 or if you have any underlying health conditions.
Those with underlying health conditions such as heart disease, diabetes, immunosuppression, cancer, lung disease or kidney disease are more at risk for complications from the virus. Adults over age 60 are also at higher risk.
If you have mild symptoms, your doctor likely will ask you to stay home and recover. If you experience any of the following symptoms, you should seek emergency treatment:
• Difficulty breathing
• A persistent pain or pressure in your chest
• Bluish lips or face
• New confusion or inability to arouse
If you call 911, let them know you may have symptoms of COVID-19 so they can take the necessary precautions.
Daily testing is available for patients with a physician's order for a COVID-19 test. At Edward Hospital in Naperville and Elmhurst Hospital, COVID-19 patients and those suspected of having the virus are placed in negative-pressure isolation rooms with a separate airflow system to contain airborne contaminants.
The hospitals have teams dedicated to help care for the patients, which includes regularly checking vitals and continuous monitoring of the heart (through telemetry) and oxygen levels. Staff also take extra precautions and make use of personal protective equipment, including gowns, gloves, surgical masks and protective eyewear.
Though visitors are not allowed, COVID-19 patients can remain in contact with loved ones through phone calls and video chats. It's recommended that one person in the family act as the contact person to get updates from the nursing staff about their loved one. This will help get the information to all family members while freeing up the nursing staff to care for all patients.
Use Edward-Elmhurst Health's online symptom checker at www.eehealth.org/coronavirus/screening-options.
Get the latest information on what Edward-Elmhurst Health is doing about coronavirus at https://www.eehealth.org/coronavirus.