Wine of the week: Winemakers answer lockdown with online innovation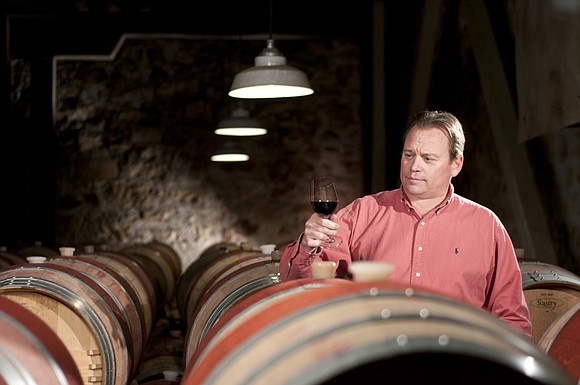 Taste a new wine with a famous winemaker by visiting your favorite winery's tasting room or sample the latest release from their cellars. It's all still possible, even with the current COVID lockdown. Even though wineries have shuttered their tasting rooms, there's still ample opportunity to sample the newest releases under the careful tutelage of the winemakers at dozens of wineries through online tasting sessions. The winery will send you a tasting kit with instructions to go online for a virtual wine tasting session. Wineries are also offering spectacularly value priced specials on their latest releases, many including free shipping.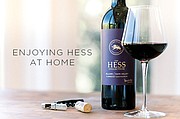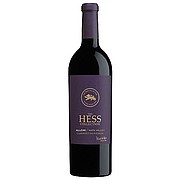 Tasting rooms have been shut down in Napa Valley, but winemakers there have been offering pickup of pre-orders at the winery and customers can also find some spectacular deals online.
Among them is Hess Collection, a winery famous for its flagship wines from Mount Veeder Appellation. Their Chief Winemaker, Dave Guffy is a big fan of pairing his wines with his own home-cooked dinners, and he's offering wine lovers the opportunity to have a similar experience at home. One of his favorites is 2017 Hess Collection Allomi Cabernet, which is being offered at a special discount price for online ordering. Its perfect for enjoying at home with a variety of dishes, including Baby Back Ribs or a juicy steak. Lately, because of concerns over air quality due to the COVID outbreak, I've chosen not to grill outdoors, instead roasting my ribs on the Convection Rotisserie and adding Liquid Smoke for effect. Also, like Garfield, Homemade Lasagna is one of my go-to favorite using layers of my own home made noodles with home made turkey and fennel seed sausage layered with Ricotta, Parmesan and Grana Padano cheese with alternate layers of Spinach and Mushrooms. For a look at Dave Guffy's video and more on Hess Collection wines, visit hesscollection.com.