Full financial picture distorted
Wayne Horne | 4/16/2020, 12:23 p.m.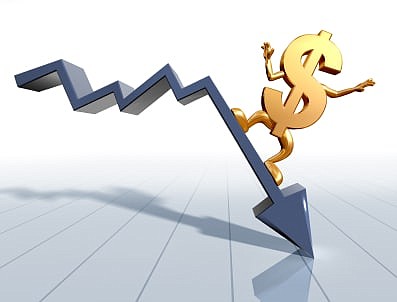 The people of Joliet have heard from the City's financial professionals that currently run our city and the news is bleak. Joliet could run out of money to pay all of its obligations by October. That includes the city employees' payroll. The City Council heard from non-resident, contract Interim City Manager type, Steve Jones and full-time city employee, Finance Department Director, Jim Ghedotte, that the crisis is a result of the pandemic currently being experienced. Nonsense! More explanation than that is necessary. The comments made by Joliet Mayor Bob O'Dekirk that many municipalities in Illinois and around the country are in a financial bind, while true, do not illuminate the whole picture. The City's financial dilemma dates back some 28 years ago when Joliet became the recipient of casino revenue.
In 1992, Joliet was still suffering from what was called the rust-belt syndrome. Midwest manufacturing in Joliet was declining. The need for domestic raw steel production was being replaced by foreign markets. To help offset the loss of jobs and revenue, the State of Illinois made casino gambling on riverboats legal and the beneficiaries of the gaming tax revenue that was imposed, besides the State, would be the rust-belt river towns like Joliet, Aurora, Peoria and East St. Louis among others. The idea was to provide those cities most affected by the loss of industry a source of revenue for capital improvements like infrastructure, roads and bridges. All of the communities with gaming revenue did earmark the money for major capital improvement projects with one exception—Joliet.
Joliet incorporated the windfall gaming tax revenue into the General Fund and used it to pay everyday expenses. The revenue was used to build a ballpark, a water park, a museum, substantially increase employee wages and benefits, put lights on downtown city bridges and hung flower pots from downtown light poles, among a myriad of other lesser needed improvements. All of this was done while keeping property taxes, in addition to water and sewer rates, artificially low. Some debt was also paid off leaving Joliet with a small reserve of cash for a "rainy day fund." But after squandering almost $475 million over 18 years the city fathers (a whole new bunch by now) continued to spend gaming revenue to pay everyday expenses.
So, it isn't exactly true that Joliet is financially struggling like other communities in Illinois because of COVID-19. No other community in Illinois has been the recipient of $665 million in casino revenue plus another $4.4 million from video gaming over the last 28 years. During the last decade the City of Joliet has borrowed substantial sums to construct necessary infrastructure projects such as the sewer/stormwater separation project, the recently approved Joliet Library remodeling, and Joliet's alternative water project to use Lake Michigan for Joliet's water source, among other projects. Joliet lacks revenue partially because there are no plans not to go broke. The current City Council has been promising to develop a five-year budget for the last 10 years. The City has no economic development plan other than a generic Strategic Development Plan authored in 2014 when Tom Giarrante was Joliet mayor.