Online therapy lifeline for mental health clients during national crisis
By Rex Robinson | 4/17/2020, 11:17 p.m.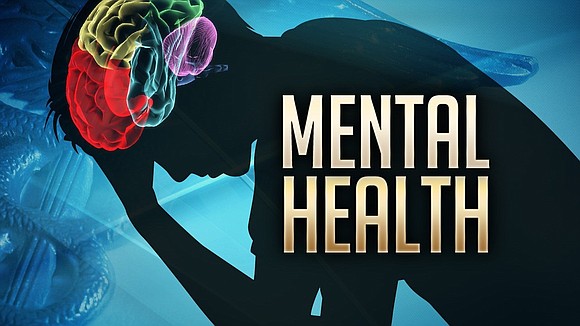 As people remain isolated in their homes waiting out the end of the coronavirus pandemic many are struggling emotionally. For those with existing mental health issues, this time of isolation can be especially difficult.
The Center for Disease Control encourages everyone to take care of their mental health during this crisis and to contact their health care provider if stress gets in the way of daily activities for several days in a row. The CDC's website includes an entire section on stress and coping through the coronavirus crisis. According to the CDC, fear and anxiety about a disease can be overwhelming and cause strong emotions in adults and children.
Stress during an infectious disease outbreak can include everything from changes in sleep or eating problems, difficulty sleeping or concentrating and worsening chronic health problems to worsening mental health conditions and increased use of alcohol, tobacco or other drugs.
The CDC urges people with preexisting mental health conditions to continue their treatment and be aware of new or worsening symptoms.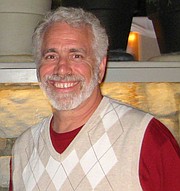 Mark Roy has been a practicing psychotherapist and hypnotherapist in the South and Southwest Suburbs for more than 30 years and has had an office in Joliet for more than 20 years.
The Times Weekly reached out to Roy recently with some questions about the issue of mental health as it relates to the coronavirus crisis.
The Times Weekly: Why is now such a dangerous time for those with mental health issues?
Roy: Now is such a trying time for people with mental health issues because a lot of times what happens is they feel very alone and isolated because of their mental health issues. One of the main issues that people have is isolation - feeling very alone and misunderstood. The other problem is that their daily routines which they depend on have been turned upside down because of the 'shelter at home' order. Staying at home means is presenting them from doing their daily tasks such as going to the grocery store unmasked, going to work and being with co-workers, being with friends and family, and other activities like going to the gym or seeing their therapist face-to-face.
The Times Weekly: In what ways does this crisis exacerbate certain mental health conditions?
Roy: The crisis exacerbates their conditions by the lack of contact on a regular basis in person with other people as well as the stressors that they're experiencing. Stress is a major factor for all people now. I just talked to a client who thought Wednesday was today (Tuesday) and she thought she missed her appointment because of working from home.
 The Times Weekly: What are therapists such as yourself doing to keep the lines of communication open with clients?
Roy: Some of the therapists I know are keeping up with communication with their clients through telephone and other platforms such as dual Google, Zoom, FaceTime, and other methods that they might have. I'm using all the platforms available to my clients because their skill levels and their needs are different. Some people I am contacting through Zoom and the other platforms that I listed. It depends on each individual client's needs and wishes. Some clients prefer not to be seen over the Internet, while others don't know how to work the platforms and may want to be taught by me. Some choose a phone call.
The Times Weekly: What are some things people can do to stay positive during this crisis? What would you urge your clients to do? 
Roy: People can do many things to stay positive in this time of crisis. These could include learning new skills such as baking ,repair work on the home, doing puzzles, learning a new language or doing projects they have been putting off. Also, there's many people working from home which hadn't taken place until this crisis. Watching movies that are uplifting and funny is another way to stay positive as well as connecting with friends and love ones on a regular basis, going for walks on area walking paths, planting flowers from seeds and from a garden center, sprucing up the house by moving furniture around or deciding to paint a room. Cooking trying out new recipes as well as learning to grill outside are some other suggestions.
The Times Weekly: What are issues people need to be aware of during the crisis?
Roy: Unfortunately there are issues that are negative and are on the rise because of this crisis. One of those issues is increased alcohol consumption which is, according to reports, up 50 percent. Domestic violence issues also are on the rise. When people are confined to spaces and are not used to spending large amounts of time together, tempers can flare up easily and violence, either mental or physical, can result. The goal at this point would be to become self-aware and learn what the persons trigger points are and constructively deal with them with possible help from a therapist online or over the phone or with a spiritual advisor which may be a priest, rabbi or minister, either over the phone or through Internet platforms.
The Times Weekly: Have your office hours changed since the start of the crisis?
Roy: The hours that I'm working are normal hours that I usually put into my practice because I arranged for each client to have their regular appointments available. Some older clients are coming back because of the stress levels they are experiencing and I am putting them in spots that have been vacated by clients that aren't interested or decided not to continue the therapy process at this time.
Mark Roy's office is at 1000 Essington Road, Suite 127, in Joliet. He can be reached at (815) 725-2272. For more information from the CDC about mental health issues and the coronavirus, visit https://www.cdc.gov/coronavirus/2019-ncov/daily-life-coping/managing-stress-anxiety.html.