All Illinois schools to remain closed through end of school year
By Rex Robinson | 4/20/2020, 11:25 p.m.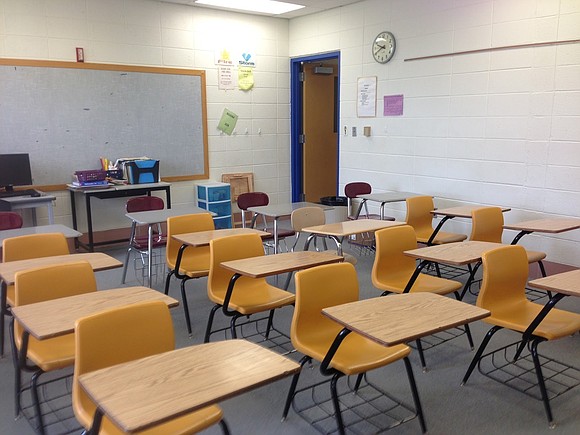 Gov. J.B. Pritzker on Friday announced that all public school buildings in Illinois will remain closed until the end of the school year.
Remote Learning Days will thus continue through the end of the school year, Dr. Carmen I. Ayala, state Supt. of Education Illinois State Board of Education, said in a prepared statement.
"As difficult as this may be to hear, and as much as we miss the magic that happens in the physical space of the classroom, we know that this decision will save lives," Ayala said. "We are prepared to do whatever is necessary to help flatten the curve and stop the spread of COVID-19."
Tom Hernandez, spokesman for Plainfield School District 202, released a brief statement about the extended closing of Illinois schools. "District 202 students will continue to engage in Remote Learning until further notice," he said. Families will be updated as soon as possible about how this latest extension of the closure will affect students."
Valley View School District 365U Assistant Supt. Rachel Kinder also released a statement about Pritzker's move to close the schools until the end of school year.
"We realize that this news brings many emotions, for students and adults, and we are truly saddened that we cannot be together in person to continue learning and celebrate the close of the school year with our staff and students," Kinder said. "At the same time, we know that this difficult decision was made in the best interest of the health and safety of our entire community. 
"We would like to stress that Remote Learning will continue through our last scheduled attendance day on May 26th," she continued. "We are also in development of plans for summer learning support and the transition back to on-site learning. We are expecting additional guidance from the Illinois State Board of Education, and we will communicate information as soon as it is available."
Ayala said that while school buildings may be closed, "the hearts and minds of our teachers and students are wide open. This pandemic has altered the fabric of how we teach, how we learn, and how we connect, but it has not shaken the core of what our schools do, which is take care of Illinois' children and prepare them for what's next," Ayala added. "Our schools focus on social and emotional skills, like resilience, empathy, and adaptability, for this very reason: So when the unpredictable events in life knock us down, we have the strength and the mindset to get back up."