Earth Day turns 50
By Rex Robinson | 4/21/2020, 10:53 p.m.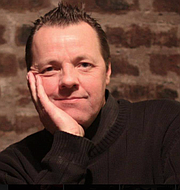 It began 50 years ago and each year on April 22 Earth Day has been a day when school children plant a tree or partake in some other activity to celebrate nature. It's a day marked by people going out and cleaning up parks and streams or the areas around their homes.
This Earth Day is going to look quite different from years passed as the world is in turmoil from a deadly virus known as COVID-19. Most of the events planned for today have been cancelled due to the coronavirus crisis. Schools are closed and people have been ordered to stay at home to stop the spread of the virus. Most people we will see when outside on this Earth Day will be wearing masks and social distancing.
We won't see kids outside in front of the schools enjoying nature. The Forest Preserve District of Will County has shut down all of its facilities and programs are cancelled, and that includes any previously planned Earth Day events. "Wednesday Morning Walkers" was scheduled for today. However, due to the "stay at home" order it, like all other district programs, is cancelled.
The same is likely true around the country and in other parts of the world as the coronavirus rages on. Surely this is not how anyone imagined the 50th anniversary of Earth Day.

So what does all this mean? Maybe this virus is a wake up call to all of us to start appreciating what really matters - each other and the importance of caring for our planet. Maybe this is the universe's way of making us take a step back and to start doing our part to raise the human consciousness to a new level.
Before we start looking at where we're going as a planet, let's first look at where it all started. Earth Day marks the anniversary of the birth of the modern environmental movement in 1970, according to the Earth Day Network.
The Network's web page has some great historical data and basically everything you want to know about Earth Day.
Here's a bit of history on Earth Day from the website: "In the decades leading up to the first Earth Day, Americans were consuming vast amounts of leaded gas through massive and inefficient automobiles. Industry belched out smoke and sludge with little fear of the consequences from either the law or bad press. Air pollution was commonly accepted as the smell of prosperity. Until this point, mainstream America remained largely oblivious to environmental concerns and how a polluted environment threatens human health.
"However, the stage was set for change with the publication of Rachel Carson's New York Times bestseller 'Silent Spring' in 1962. The book represented a watershed moment, selling more than 500,000 copies in 24 countries as it raised public awareness and concern for living organisms, the environment and the inextricable links between pollution and public health.
"Earth Day 1970 would come to provide a voice to this emerging environmental consciousness, and putting environmental concerns on the front page."