Local financial assistance for businesses in crisis
By Rex Robinson | 4/23/2020, 5:24 p.m.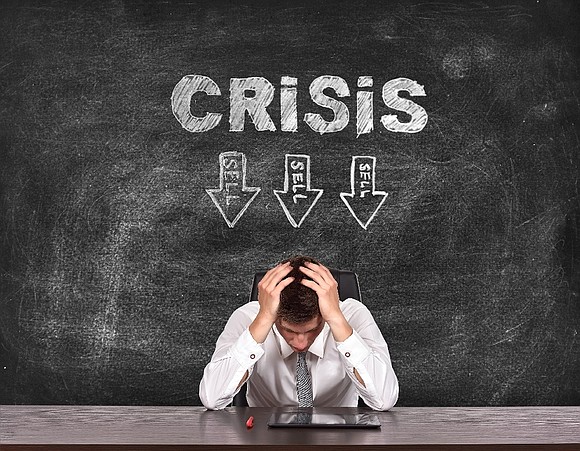 In an effort to plug the huge economic hole growing bigger each day and brought on by the ongoing coronavirus crisis, a number of grant and loan programs have become available to businesses large and small.
Business owners throughout Will County and beyond are struggling to stay afloat during these disastrous economic times brought on by the crisis.
There are a number of loan and grant programs all with different requirements coming from the federal and state governments, non-profit business organizations and even local communities. Trying to figure out which ones to apply for while attempting to plug the holes where money is running out is difficult at best for any business owner.
Some of the money is slow coming and might not arrive fast enough to keep some business owners from closing their doors for good. Experts advise business owners do their homework and investigate all options fully before taking on more debt via a loan program. Local banks throughout Will County are administering the federal and state loans available as a result of the stimulus packages. Some local chambers of commerce are also offering business assistance in navigating through these various programs.
The Joliet City Center Partnership (CCP) this week announced a new grant focused on supporting the hardest-hit businesses in the City Center Special Service Area. Called the Emergency Retail/Restaurant Grant, the funds are intended to provide financial relief from the COVID-19 pandemic for City Center businesses. The use of funds is flexible in nature and is intended to assist businesses to pay employees or other operating expenses. The window for applying for this is approaching quickly - April 24 - and anyone interested is urged to act fast. Grants will cover 50 percent of total eligible expenses from March 16 to April 17, 2020, up to a maximum grant amount of $2,500.00. Funds for this grant program were repurposed from an earlier established Beautification Grant program. All funding for this grant and other CCP grants comes from a special property tax intended to generate funding for economic development, marketing, public improvements, and special events related to Downtown Joliet. City Center businesses have been paying into the SSA for years through this special tax and the grants are akin to temporarily returning their investment in their time of need.
"Our City Center restaurants and retailers are the heart of downtown Joliet and we're thrilled to be able to give them a bit of hope and support through this grant," said Lauren Las, Marketing and Event Manager at the CCP. "The entrepreneurs who have invested their time and money and passion into this city have faced these recent challenges with resiliency and innovation and we hope this grant can be a lifeline for them."
The CCP has set aside $100,000.00 to be disbursed under the emergency grant program. Applicants must operate a brick-and-mortar establishment within the City Center Special Service Area that was in operation on the day before the state restaurant closures on March 15. Eligible businesses are those that generate sales-tax as a result of the primary function of business, are in good standing with the City of Joliet, and commit to using the grant to remain in operation.