Good news for golf enthusiasts
Joliet Park District to reopen golf courses with restrictions
4/28/2020, 9:14 p.m.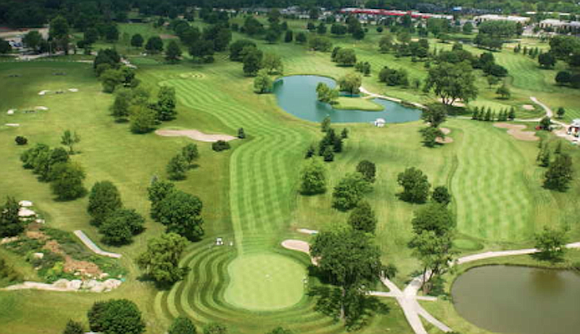 The Joliet Park District will open all three of its golf courses May 1st. There are a number of restrictions that will be implemented based on the Gov. J.B. Pritzker's orders. Here's the link to the governor's restrictions on golf courses: https://www2.illinois.gov/dceo/Documents/Golf%20With%20Restrictions.pdf?utm_source=Membership+Database+Sync&utm_campaign=074738bd82-EMAIL_CAMPAIGN_2020_03_24_10_41_COPY_06&utm_medium=email&utm_term=0_5dbd9f1490-074738bd82-404726657. If you are interested in playing, please be aware of the following provisions: Only prepaid online tee times will be available (payment is due at the time of booking). Season Pass holders will need to call the course to reserve tee times. For Inwood, call (815) 741-7265 ; Wedgewood, call (815) 741-7270; and Woodruff, call (815) 741-7272.
Tee times will be available at golfjoliet.com starting at 8 a.m Wednesday April 29th. Rounds will be twosomes with proper social distancing guidelines in accordance with the Governor's restrictions on golf courses reopening. Practice facilities at all three courses are closed (driving range, short game area and practice putting green). Clubhouses will remain closed. Only players with a scheduled tee time that have prepaid will be allowed. No walk-ons will be allowed. Pull carts will not be available for rental. Golfers are to rrive no more than 15 minutes before scheduled tee times.
Sign up at golfjoliet.com to book online tee times. Limit one tee time per phone reservation. Payments for full tee time are due during phone reservation.
Other golf courses in and around Will County also are likely to reopen on May 1st as a result of governor's modification to the stay-at-home order. Contact the course for more information.