Two people killed, others wounded in separate shootings
By Rex Robinson | 4/29/2020, 8:31 p.m.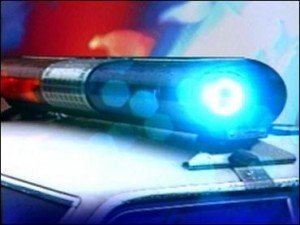 Joliet police and Will County Sheriff's police on Tuesday responded to a number of separate shootings - two of them resulting in fatalities - on the city's east side and in unincorporated Joliet and Lockport townships.
An 18-year-old Joliet Township man was shot in the chest and later airlifted from Silver Cross Medical Center to Loyola Medical Center. Will County Sheriff's deputies responded to a call at 5:30 p.m. to Park and Washington Street where they spoke to the man who told them he was on East Washington Street when he was chased by a van and shot in the chest. No other information was provided.
Deputies also were called to a nearby residence where they spoke to a 17-year-old man who had been shot in the left hand. He told police he was walking on Washington Street when a vehicle pulled up and someone inside the vehicle shot at him. According to police, the man was uncooperative and was transported to the hospital for treatment. A shotgun was recovered at the scene.
Sheriff's deputies also were dispatched to a home on Nobes Avenue in Lockport Township at 6 p.m. where a 44-year-old man had been shot. The victim told police he was bringing groceries into the home when a someone in an unknown vehicle drove by and fired shots at him. Lockport Fire personnel transported the man to the hospital with a gunshot wound to his pelvis. He told police he did not see the offending vehicle and was unable to provide any further information. His condition is unknown.
    Both of these incidents are under investigation. Detectives said they believe the two cases are unrelated.  Anyone with information regarding either incident, are urged to call the Sheriff's Investigations Unit at (815) 727-8574.
A 47-year-old Joliet man was pronounced dead at the scene following a shooting late Tuesday afternoon in the 700 block of Frances. Police responded to the scene at 4:26 p.m. in reference to a man who had been shot. Police found Floyd E. Faint Sr. behind the home with several gunshot would. He was pronounced dead at the scene.
This is an ongoing investigation and is still in its early stages. The Joliet Police Investigations Division is actively looking into what occurred. Anyone with information related to this incident is encouraged to contact the Joliet Investigations Unit at (815) 724-3020. They can also contact Will County Crime Stoppers at (800) 323-6734 or online at https://crimestoppersofwillcounty.org/ if they wish to remain anonymous.
A 20-year-old Joliet man was shot and killed Tuesday night in the 300 block of Grant Avenue after police found him in a driveway suffering from a gunshot wound.
According to police, officers were at 5th Avenue and Sherman Street just before 9 p.m. and heard gunshots in the immediate area. They then saw a black Cadillac SUV fleeing the area. Officers attempted to initiate a traffic stop on the SUV in the area of Richards Street and 4th Avenue, but the SUV failed to stop, and fled onto westbound Interstate 80.
Officers pursued the Cadillac SUV on westbound Interstate 80, to southbound Interstate 55, to the area of West Coal City Road in Diamond where the SUV stopped. Once the SUV stopped, several occupants exited the SUV and fled on foot. Officers were able to take two subjects that fled from the SUV into custody immediately.
Joliet Police, along with numerous other law enforcement agencies, established a perimeter and conducted a search for the remaining suspects who had fled from the SUV. Two other subjects were located in the 2500 block of East Stellon Street in Diamond, and were taken into at approximately 1:35 a.m.
During the initial pursuit of the Cadillac SUV, Officers learned that a 20 year-old male from Joliet was fatally shot in the 300 blk of Grant Avenue. Officers who responded to the shooting located the 20 year-old victim in a driveway suffering from a gunshot wound.
The investigation is ongoing and the Joliet Police Investigations Division is actively looking into what occurred, police said.