Legislating curb appeal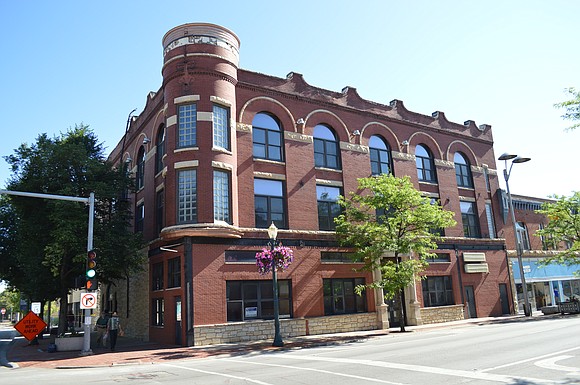 Axioms are statements that, according to definition, are "regarded as being established, accepted, or self-evidently true." When referring to commercial/industrial development, for example, infrastructure follows development and is seldom the other way around. Will County has experienced that in the past and is very aware today that the explosion of warehousing developments in the county has led to the need for highway improvements to handle the increased volume of truck traffic to and from warehouses.
Another axiom says residential development is usually followed by commercial development. It's not an absolute, but like most axioms the opposite is rarely true. A part of the residential scenario is that well-kept neighborhoods attract a diverse mix of commercial development. For instance, most residents are more likely to want a neighborhood to have a variety of food stores, restaurants, small shopping center areas and entertainment venues close by, as opposed to liquor stores, taverns and gas stations. The better maintained neighborhoods normally get the former, the less attractive ones the latter. Maybe this axiom is not always true, but look around and make your own observations.
This week's City Council meetings took up two ordinances that have a lot to do with residential neighborhoods safety and appearance. The first is an ordinance requiring unattached single-family homes for rent to have a periodic city inspection to address issues that affect the occupants and the neighborhoods they are in. According to a report presented at Monday's Pre-Council meeting, there are 5,100 detached single-family residential unit rentals in Joliet that could possibly require an inspection. Only 10 percent of them currently require inspections due to prior violations.
That, according to Community Development Director Kendall Jackson, would put a strain on the department and require additional costs the city cannot afford at this time. This is an ordinance that's been kicked around for 20 years or more. It costs too much is the same excuse that's always used. Several of the many landlords that showed up at the meeting had a similar complaint. It would cost them more since the expense of the inspection would be borne in part by them. Again, that's always the excuse.

The expression "it has curb appeal" is often used to describe property that is desirable. This ordinance has the objective to mandate that appeal. Commercial developers look at "curb appeal" too. Maintaining property appearance is a regulatory responsibility City Hall can't bypass just because it increases costs and/or the workload for inspectors. The ordinance has been tabled to better define the implementation objectives. Jackson will explore how other communities have handled similar ordinances regarding property inspections.
Joliet has some serious appearance issues beyond its neighborhoods. The "curb appeal" as you enter the city from any direction could use some landscaping maintenance. Think it's not important? Other communities in the area seem to take more pride in how they look to residents and visitors.
The other ordinance discussed and voted on this week regards Community Development Block Grant (CBDG) funds. The funds are used to pursue three goals (1) provide decent, affordable housing (2) create suitable living environments (3) expand economic opportunities. The city received $957,178 to accomplish the 2020 goals outlined above. Approximately 15 percent of the revenues received go for administration and planning. The poverty demographics addressed in the Consolidated Plan for 2020 indicates there are almost 16,000 people living in poverty in Joliet. That figure was from 2018. Because of the recent economic downturn this year, those numbers could be substantially higher.
Both of these ordinances address different issues, but both aid in furthering Joliet's quality of life. Property values increase when they are well cared for and the safety of residents is assured under quality living conditions.
One last thing…Tuesday night's City Council meeting was scheduled to be contract employee, interim city manager Steve Jones' last meeting. He couldn't make it due to a family commitment. His last day will be Friday, August 7. That is when the contract for his employment with a temporary employer is due to expire. It's been an interesting ride with Mr. Jones at the helm of Joliet's City Hall. Perhaps it is best said we wish him well, thanks for your service.
Stay tuned…