Single family rental inspection proposal put on hold
By Rex Robinson | 8/5/2020, 6 a.m.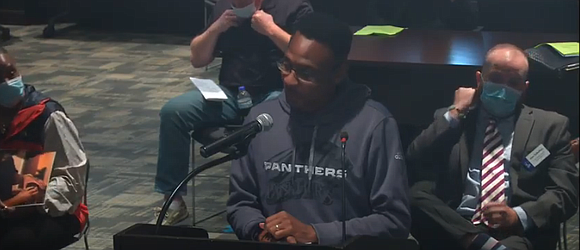 Realtors and landlords in Joliet who strongly oppose a proposed ordinance revision that would require inspections of single family rental properties received a temporary reprieve Tuesday from the City Council.
The council voted 7-1 to table the proposed ordinance until Oct. 20. Councilman Mike Turk cast the sole dissenting vote to delay moving ahead with the proposed change. "This has been a long time coming," Turk said. "I don't think there's anything wrong with voting on it tonight and then tweaking it…"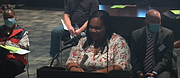 Councilwoman Jan Hallums Quillman said at least a couple of the Realtors and landlords were inaccurate in stating that only neighborhood association members from the Cathedral area of Joliet were pushing for the ordinance revision. She said she received letters from nine different neighborhood associations from throughout the city."This is not just a Cathedral area problem," Quillman said. "This is a city wide problem."
While more than a dozen landlords and Realtors opposed the ordinance amendment that would result in the "systematic inspection of rental housing," almost as many letters written by members of neighborhood associations throughout the city who favor the change were read. Many on both sides of the issue spoke at Tuesday's Joliet City Council meeting.
One woman read a letter from Kathy Spieler, a lifelong Joliet resident, who said the ordinance revision has been needed for more than 40 years. The inspections, according to Spieler, would help in a number of problem areas with single family rentals, such as houses that are overcrowded with tenants. Not only is no one inspecting the rental properties now, but the renters don't want to say anything about problems in fear of being evicted by the landlords.
A letter also was read from a member of the St. Pat's Neighborhood Association, in which the resident said a number of times she had to call the city just to get the lawn mowed at one of the rental properties on her block.
Matt Persicketti, a real estate broker in Joliet, said he "stands in opposition to the ordinance" amendment. He said the city does not have the staff or the money needed to conduct the inspections. He added that it is counterproductive, would hurt landlords and result in higher rents.
There are some bad landlords in Joliet and most know who those individuals are, Persicketti said, adding that the city already has adequate codes and regulations in place to "penalize the bad actors."
Lindsey Hazdra, a Joliet resident, property owner and Realtor, opposed the ordinance change and said the city needs to focus on problem tenants and not try to use a blanket fix for the issue. The ordinance change, Hazadra said, is not going to stop the shootings or the problems with tenants who keep livestock on their properties.
Gilbert Kirby, one of at least five at the meeting from the Three Rivers Association of Realtors to speak out in opposition of the ordinance revision said it will only result in rental prices increasing and Joliet already has a problem with not enough rental properties and rents being too high.