WINE OF THE WEEK-ITALIAN WINE VIRTUAL TASTING-PART I-ISITUTO GRANDI MARCHI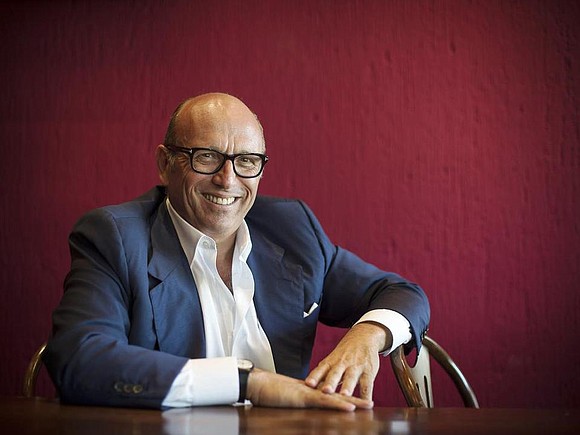 Some of the biggest names in Italian wine are Zooming into Chicago with the latest vintages of their historic wines. Marchesi Antinori, Masi, Pio Cesare, Argiolas, Ca' del Bosco, Michele Chiarlo and Umani Ronchi will have their latest vintages of their esteemed wines in special promotions throughout the month of August. The wines are available at all local Binnys at binnys.com.
Arranged in association with I.E.E.M. (International Event and Exhibition Management), the nation's premiere marketing and public relations entity, specializing in Italian wine, food and hospitality.
The winemakers are all part of the Istituto Grandi Marchi. Together, its 19 members share a 3,000 year history of winemaking. They are some of the most prestigious winemakers in all of Italy.
The wines presented were Argiolas Costera Cannonau di Sardegna DOC 2017-$13.99, Ca' del Bosco Franciacorta Cuvee Prestige-$39.99, Marchesi Antinori Villa Antinori Rosso Toscana IGT 2017-$18.99, Masi Campofiorin Rosso del Veronese IGT 2015-$14.99, Pio Cesare, Cortese di Gavi DOCG 2017-$19.99, Michele Chiarlo Le Orme, Barbera d'Asti DOCG 2017-$12.99, and Umani Ronchi Casal di Serra Verdicchio del Castelli di Jesi Classico Superiore DOC 2018-$17.99.
The wines were all true to their unique locales and extremely food friendly with a great variety of cuisines, from pizza, grilled steak, ribs and hamburger to delicate sautéed scallops or sushi and sashimi. Even the reds were light, fruity and well suited for versatile combinations, ranging from lunchtime salami and cheese to a grilled sole in garlic olive oil and herbs at night. These are truly the wines of summer. For more information on the wines, visit https://www.istitutograndimarchi.it/en/ and for availability, visit binnys.com.
Photos:
Villa Antinori Villa Rosso
Maurizio Zanella, founder, Ca' del Bosco