Voter registration event set for Saturday in Joliet
8/11/2020, 6 a.m.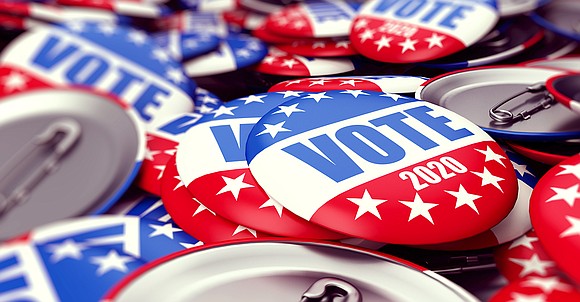 Speak Up and Vote is hosting a Voter Registration Kick Off from 10 a.m. to noon Saturday at 6 Corners, U.S. Route 30 and Raynor Avenue, Joliet.
Speak Up and Vote is a grassroots movement encouraging the people of Joliet to get out, get registered and vote.
"It's time to take your community back," said co-founder, Trista Brown.
"All politics are local, and change starts at the local level," said Pamela Fort, the group's other co-founder.
Deputy Registras in attendance will have paper applications for people to apply to vote as well as electronic means like website and mobile phone barcode scan options. The event will also host a number of local activists and speakers encouraging residents to ask questions, run for office, vote and be engaged in the system.
Two forms of identification are required when registering: One must show your current name and address and only one may be a piece of mail postmarked within the past 30 days. Some acceptable forms of identification include: Driver's License • State ID Card • Utility Bill • Checkbook • Library Card • Credit Card • Birth Certificate • Social Security Card • Employee ID Card • Student ID Card • Insurance Card
Face masks are required at the event. For more information, e-mail Pamela Fot at m.me/speakupandvote