District 202 joins lawsuit against electronic cigarette makers
thetimesweekly.com | 12/4/2020, 6 a.m.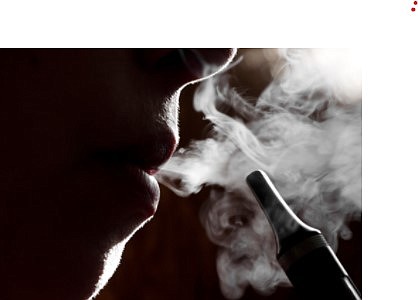 Plainfield Community Consolidated School District 202 will participate in a lawsuit aiming to recoup costs from electronic cigarette manufacturers because of concerns for the health of students.
The District 202 Board of Education voted to join the lawsuit at regular meeting held in late November. Legal fees are contingent on a settlement with the companies, so the district will not pay any upfront costs for participating in the lawsuit.
Two law firms are leading the effort, including Franczek P.C. which serves as District 202's primary counsel. The lawsuit mirrors similar efforts made against tobacco companies, and for the same reason.
"Vaping, like smoking cigarettes, is dangerous and unhealthy, especially for adolescents and young adults," said Superintendent of Schools Lane Abrell.
National media and statistics suggest vaping hold a special appeal for adolescents.
A Gallup poll says 20 percent of people age 18 to 29 vape. Likewise, according to the Truth Initiative, 15- to 17-year-olds are 16 times more likely to vape than 25- to 34-year-olds.

Statistics posted on the Illinois Department of Public Health show that "between 2016 to 2018, e-cigarette use in Illinois increased from 18.4 to 26.7 percent among high school seniors, a 45 percent increase; a 15 percent increase was seen among 8th grade students; and a 65 percent increase among 10th grade students."
Locally, in 2019-20, District 202 middle and high schools disciplined students for 461 incidents in some way involved vaping or electronic cigarettes.
"The amount of district resources, time and money involved in discipline and education for these situations would be better spent on teaching and learning," Abrell said.