Alex Wheatle, the fourth installment of Steve McQueen's Small Axe on Prime Video Dec. 11
Alex Wheatle is a tribute to South London's 'Black Poet Laureate'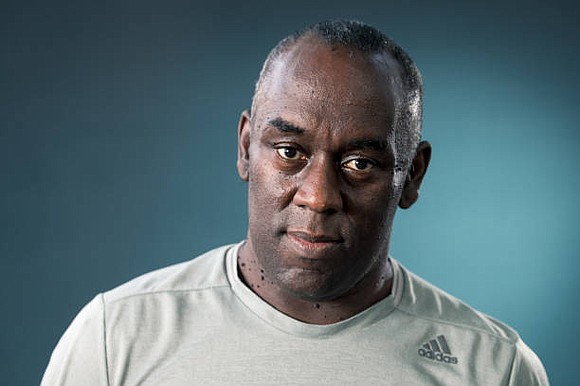 Alex Wheatle is a Black British novelist and activist who served time in prison for his participation in the Brixton Riots of 1981. Brixton is the working class area of South London, once the bedrock of that city's black life, now the personification of gentrification.
While serving time in prison, Wheatle was influenced by the Black American writers Richard Wright, James Baldwin, Maya Angelou and Toni Morrison. Sharing, as he claimed, a cell with a Rastafarian, Wheatle says he was encouraged to read books and expand his mind. "I spent many lonely hours reading," Wheatle says of his incarceration.
Wheatle has since won the London Arts Board's New Writers Award for his debut novel, Brixton Rock and has toured in his own award-winning one-man play Uprising, recounting his involvement in the Brixton Riots.
Steve McQueen, who won the Best Director Oscar for his Twelve Years A Slave in 2014, chose to do a film on Wheatle as part of his Small Axe Anthology on prime video, streaming as of Dec. 11.
The idea of Alex Wheatle actually came out of a writer's workshop the director held several years ago when he was staging the early drafts of scripts he had written with playwright Courtia Newland for the Small Axes anthology.
"And in that room," McQueen recalls, "was a man called Alex Wheatle. He became an amazing person to go to for information about that time (the early '80s in Black London). It was then that McQueen learned of his imprisonment for his involvement in the 1981 Brixton riots. "We ended up making a film about his life because it was so fascinating," McQueen said matter-of-factly.
Director McQueen says the Small Axe series is an "amalgamation" of his heritage, local history, and his experiences as a Black West Indian growing up in London. Each entry, he expresses, is essential for "shedding light on pieces of history that have been largely left in the dark.
"My father's best friend was a guy called Rhodan Gordon, who was one of the Mangrove Nine." The trial is depicted in dramatic detail in the premiere episode of Small Axe, 'Mangrove, which debuted November 20.'
"People didn't know about it in the broader public," McQueen elaborated, "largely because the people involved were still living under some kind of threat, to be honest." McQueen's films set the record straight.
For more on Small Axe, visit primevideo.com.