District 202 'cautiously optimistic' about 3rd quarter return
12/15/2020, 6 a.m.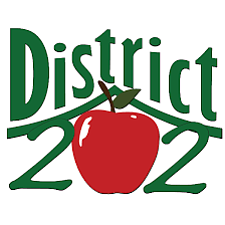 Plainfield Community Consolidated School District 202 is "cautiously optimistic" about possibly returning to in-person learning sometime in the third quarter of the school year – if circumstances continue to improve.
Supt. of Schools Lane Abrell told the Board of Education on Monday that district administration continues to collect information and work on plans to possibly return students to classrooms after the third quarter starts on Jan, 19, 2021.
District officials stressed that there is not yet a firm date for students to return to in-person learning.
"However, if history has taught us anything regarding COVID-19, we must remain vigilant and observe basic good health guidance of masking, hand washing, and social distancing," Abrell said.

He reiterated and stressed that the pandemic is a community health issue.
"We must focus on community health and driving the positivity rate down," Abrell said. "As that occurs, our plan to return to school in person gains momentum and strengthens."
The district will continue to update families and staff as soon as possible and appropriate, district officials said.
District 202 started to return students to in-person learning on Oct. 26, but implemented an "adaptive pause" on Nov. 9, until at least the end of first semester as the COVID-19 metrics spiked.
Students will not return to in-person learning until COVID-19 metrics improve. District officials will continue to assess COVID-19 metrics and guidance from the Will County Health Department. The county's rolling positivity rate has started to slowly decline.
Meanwhile all district families recently received an "Educational Choice Form" asking them to indicate whether they intend to send students back to in-person learning or continue with remote learning when the option is available.
The data will help the district plan for scheduling, staffing and other logistics when students return to buildings.
Response to the Educational Choice Forms showed that 51 to 58 percent of parents plan their student to school for in-person learning, depending on grade level.
District 202 announced plans in late summer to slowly return students to in-person learning in small groups to ensure safety. Parents could choose whether their students would return or continue with remote learning as the time for their students to return approached.
The first group - about 300 multi-needs special education students - returned to school on October 26, 2020. About 100 multi-needs students opted to continue with remote learning. They were the first group of students to return because they need direct attention and support more than other students.
However, as the COVID metrics spiraled upward, the district decided on November 9, 2020 to put its plans on hold indefinitely and not return more students until conditions improved. The multi-needs students returned to remote learning on Nov. 16,
Preschool and kindergarten students were originally scheduled to return on November 5, 2020. The district announced an "adaptive pause" on Oct. 26th as the number of COVID-19 cases started spiking.
District 202 started the school year August 31, 2020 with remote learning for all District 202 students.
District administration will continue to monitor five key metrics used to help decide whether to return to in-person learning:
The best way to get students back to in-person learning, Abrell said, is to do everything possible to get the numbers of COVID cases and the positivity rate back down to where they were a few months ago, and to become substitute teachers and paraprofessionals.