Electoral College affirms President-elect Biden's win in election
12/15/2020, 6 a.m.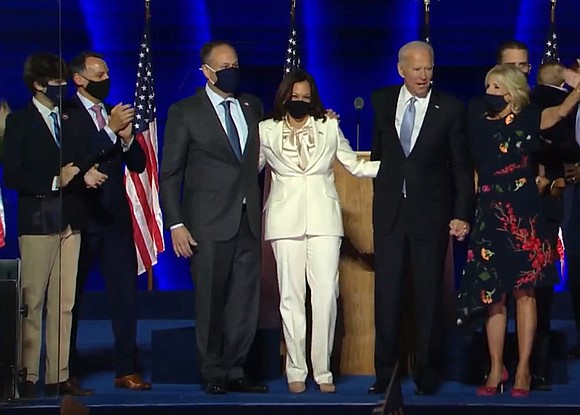 The Electoral College on Monday officially affirmed President-Elect Joe Biden and Vice President-elect Kamala as the winners of the Nov. 3 election. Electors in each of the states cast their ballots and put Biden over the 270 electoral votes needed to win the election.
Illinois Attorney General Kwame Raoul issued a statement reacting to the U.S. Supreme Court's rejection of Texas Attorney General Ken Paxton's lawsuit asking the court to overturn the 2020 election results in four states. Raoul, as part of a coalition of 23 attorneys general, filed an amicus brief in Texas v. Pennsylvania, arguing that Texas' unprecedented lawsuit depended on a misreading of the Constitution's Electors Clause.
"I am pleased the Supreme Court has seen Texas' lawsuit for what it is: a frivolous attempt to disenfranchise millions of voters. State attorneys general swear an oath to defend against violations of the Constitution, and it is absolutely outrageous that any attorney general would use the authority of his office to undertake a meritless legal effort with no basis in the law – or reality."
Meanwhile, President Donald Trump has yet to concede the election and has made numerous baseless claims about the legitimacy of the Nov. 3 Presidential election results.
More information about Electoral College and Monday's vote is available at https://www.ncsl.org/research/elections-and-campaigns/the-electoral-college.aspx