Comcast Business expands its advanced network infrastructure in Joliet, Lockport and Tinley Park
New infrastructure means access to fast Internet speeds, Ethernet, Advanced Voice and Cloud Services in Chicago's southwest suburbs
12/16/2020, 6 a.m.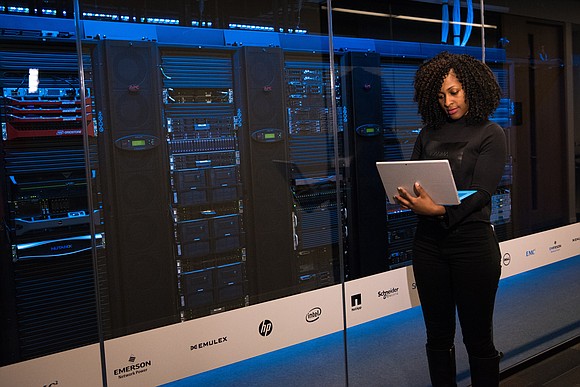 Comcast Business has expanded its advanced network infrastructure in three southwest suburban Chicago communities: Joliet, Lockport and Tinley Park. The new fiber will reach business areas stretching along West Prologis Parkway and Smith Road in Lockport, Terry Drive and Route 6 in Joliet and 191st Street and South Harlem Avenue in Tinley Park.
With the expansion complete, Comcast can provide the three area's small, medium and large businesses access to Internet speeds up to 10 Gigabits per second (Gbps) – and up to 100 Gbps on a case-by-case basis, as well as access to a wide range of state-of-the-art Comcast Business services, including Ethernet, Internet, Advanced Voice and value-added cloud solutions, and give the company the ability to bring new customers online quickly.
"With more and more employees working at home and e-commerce growing rapidly in the COVID era, fast, reliable connectivity is more important now than ever," said Joliet Mayor Bob O'Dekirk. "Access to some of the fastest Internet speeds and most advanced technology services on the market will help area businesses compete regionally and nationally and expand."
"Comcast's advanced infrastructure can position businesses for success and contribute to economic growth," said Jeff Cobb, Regional Vice President of Comcast Business. "We are proud to partner with these communities and can't thank Joliet, Lockport and Tinley Park enough for their support throughout the planning and building process."
Additional advanced Comcast Business services available to these southwest suburban businesses as a result of the network expansion include:
• ActiveCoreSM SDN, a software-defined networking (SDN) platform providing businesses intelligent, centralized control for their networks via software applications like Managed Router and SD-WAN.
• Cybersecurity Services, reducing vulnerability to denial of service (DDoS) attacks and helping protect business infrastructure with managed security solutions; and
• Comcast Business VoiceEdgeTM, a fully managed, scalable cloud-based voice system providing unified communications (UC) tools that can improve communication, enhance collaboration and help businesses increase productivity.
Comcast also offers an Internet service that provides up to 1 Gbps download speeds to homes and businesses across Joliet, Lockport and Tinley Park using a technology called "Docsis 3.1." Launched regionally in August 2016, Comcast provides the service using the company's existing network.