JTHS Bridge Builder Spotlight: Erica Holmes, Entrepreneur and Servant Leader
2/3/2020, 3:31 p.m.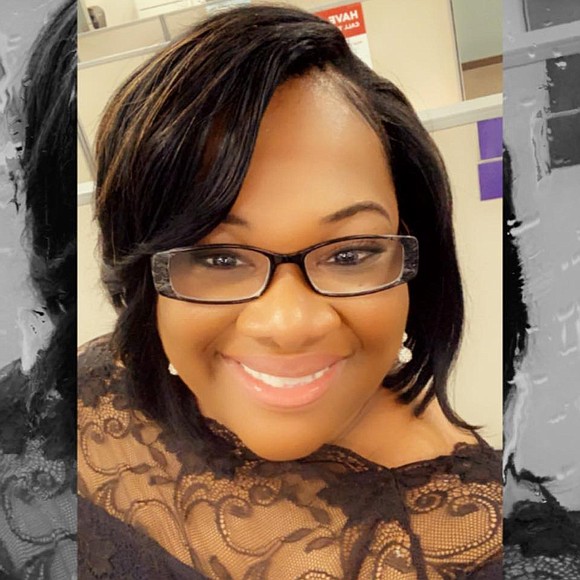 Career & Education At-a-Glance
• Joliet Junior College
• Northwestern University
• Old Dominion University
• OPS Manager for Integrity Staffing
• Owner of SimJonKi Consulting Enterprise, Computer/Financial Consulting Firm
Joliet Central High School Bridge Builder Erica Holmes can be found at numerous community meetings, councils, and committees in Joliet, as she strives to make a difference in the city that raised her. She also followed her entrepreneurial heart and started her own computer and financial consulting firm, SimJonKi Consulting Enterprise. If she wasn't busy enough, she also works as the OPS Manager for Integrity Staffing.
Her educational journey began in Joliet at Fairmont Elementary School, followed by Fairmont Junior High School. By the time she attended Joliet Central High School, Erica was facing overwhelming life challenges and was unable to stay in school. However, she knew that she wanted opportunities for a better future, and she worked hard to receive her GED.
After receiving her GED, Holmes attended Joliet Junior College, Northwestern University, and Old Dominion University. She received her master's in computer engineering.
Holmes said, "I wish I would have graduated with my class in high school. Unfortunately, I had to grow up before my time and work hard to take care of my family. It did not stop me for reaching my goals, and I thank God for leading me to do his work. I am now one of 14% computer engineer females."
Due to her various commitments in the Joliet area, Holmes is known by many as "Ms. Community." Some recognitions include: the Multicultural Leadership Academy of Will County-Certificate of Completion 2019; the Care Soul Community Award 2018; the VA Beach Small Business of the Year Award 2016; Award of appreciation from the Eastside Neighborhood Council 2019; and the Award of appreciation JJC TRIO for being a Speaker in 2019.
When asked what advice she offers for current high school students, Holmes said, "Get involved in at least one club and enjoy your high school years. The memories will be priceless."
This article features a JTHS Bridge Builder. Learn more about the JTHS Bridge Builder Program at https://www.jths.org/family-resources/bridge-builders