ATTEMPT TO IDENTIFY
2/5/2020, 9:58 p.m.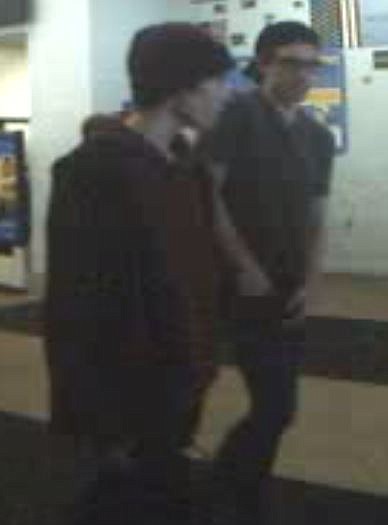 On 02/02/2020 at approximately 04:09pm, officers responded to the Walmart located in the 1400 blk of Rt. 59 reference to a suspicious incident. Officers were informed that two suspects entered Walmart and one of the suspects put on a yellow medical mask. The masked suspect then began to spray a substance (later determined to be Lysol) on produce, clothing, and items of health and beauty. The masked suspect also had a handmade sign on his back that stated "Caution I have the Coronavirus".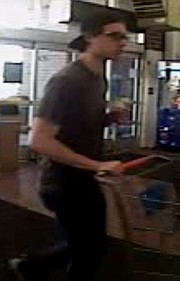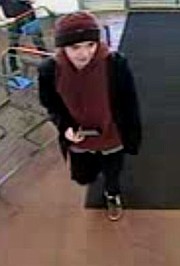 The suspects were last seen leaving in a white 2003 GMC Yukon that registers back to Oswego, IL. The suspects are both male whites, possibly in their 20's. Walmart estimates the loss of produce to be over $7,300 and cleanup costing over $2,400. The screenshots are from the security cameras from Walmart showing the individuals involved.
If anyone has any information on the identity of these individuals, they are encouraged to contact the Joliet Police Department's Investigation Unit at 815-724-3020 or Detective Ryan Myers at 815-724-3056. They can also contact Will County Crime Stoppers at 800-323-6734 or online at https://crimestoppersofwillcounty.org/ if they wish to remain anonymous.