Wayne's Words: Joliet City leadership questionable
Overtime pay at 135% over budget?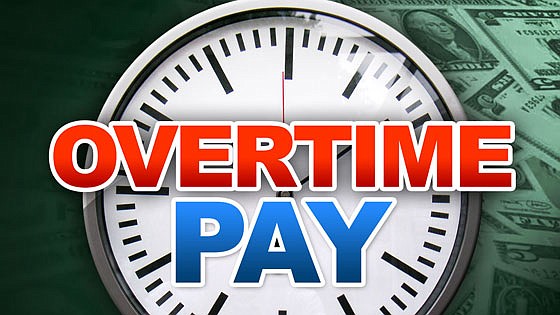 No decision has been made about Joliet's next permanent City Manager as was implied at a recent Special City Council meeting. City management leadership in Joliet will have to wait at least another couple of weeks. Officially the current part-time Interim City Manager Steve Jones, who is also a non-resident, will continue in the role. That is until he takes some time off this week and next. According to sources, Jones is appointing City Clerk Christa Desiderio as Acting Interim City Manager during his absence. She will be the fifth person to fill in at the manager role, at least temporarily, since Jim Hock left the City Manager position in May of 2017.
There are possibly two problems with this appointment. One is, he has no authority to appoint anyone in his absence. That is the purview of the City Council. Two, if the appointment stands, there is a gap in the dates of assignment. There is no indication who is in charge during the gap. Or is the memo informing the City Council of his absence just poorly worded. Again, the leadership thing.
The question "who is in charge" of city administration has been asked in this column on several previous occasions but I never thought it would become such a redundant question. It also raises the question of effectiveness and efficiency in city management. It's a question that's difficult to answer definitively because on the surface the city appears to be functioning normally on a day-to-day basis. Like most things in life, the routine operations keep going without much disruption. People show up for work and do their jobs. Those whose work is more reactive to circumstances, such as police and fire personnel, also don't need a city manager or even a supervisor to guide them in their responsibilities. That's the effectiveness part.
What about the efficiency part? Oftentimes it is necessary to dig below the surface to get a picture of how that's working. One tool is the budget. Most of us don't have the expertise or the time to be continually reviewing the budget document throughout the year looking for answers. There is one report, however, titled Overtime Budget Status Report, that is usually part of the City Council agenda at least once a month. The report gives a small indication of personnel efficiency. It is generally accepted by the Council on a consensus vote, normally a unanimous one, because the numbers can't be changed and they are almost never publicly discussed.
The most recent status account is for payroll through December 19, which means there is still a couple of weeks payroll to go. The overtime budget is currently $2,189,574.93 in the hole. That amount is over budget by 135.78 percentage points and that's not even the final number for the 2019 budget. Every department has exceeded their allotment of overtime money. Does this mean the city personnel can't do their job within their normal working hours? Perhaps, but most likely it demonstrates poor management at the top. Leadership is an important element in any work environment. Question is, who will be the next city administration leader and when will the chosen one start?