Demolition of 1880's house done deal
Madhu Mayer | 2/11/2020, 8:53 p.m.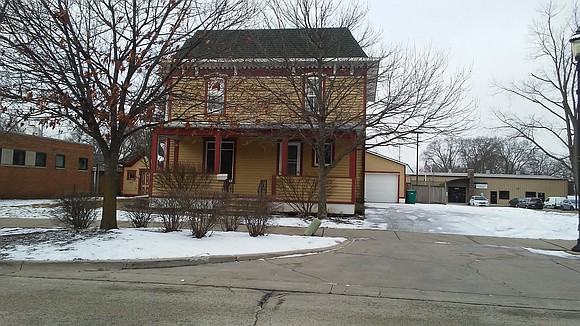 A property that dates back to the 1880's has a date with the wrecking ball.
The Plainfield Village Board Monday approved the demolition request for a residential structure at 15024 S. Des Plaines St. The purpose of the demolition request is to construct a commercial building and related parking on the property that is north of Lockport Street and west of Des Plaines Street.
The Plainfield Historical Preservation Commission supported delaying the request for 90 days to allow the village to determine the structural condition of the building and also review other options, such as whether if it is feasible to rehabilitate the current building to allow for its current use or adapting the building to a new use.
But the board supported the demolition as Mayor Michael Collins referred to his predecessor, Village President Richard Rock, who said there is a difference between "old and historic." Collins agreed saying, just because something is old does not make it historic and worth preserving.
"We are just delaying the inevitable," added Collins, saying a 90-day waiting period is not warranted.
Jessica Gal, associate planner for the Village of Plainfield, said the unoccupied structure is not locally landmarked and is not within a local designated historic district. But, she adds, it is included in the Historic Urbanized Core Survey as a contributing structure. While the survey did not recommend the structure for landmark status based on architectural changes made to the house, Gal said a playhouse located on the property is of historic value and is recommended for landmark status.
According to Gal, the playhouse is not considered as part of the demolition request. It's intended to be incorporated into the redevelopment of the site.
Trustee Margie Bonuchi said, "a study won't change anything, since the commercial developers said it is not cost-effective to incorporate the existing house into future plans."
"This house has been modified too many times," she said.
But Lorene Callendas, who lives in downtown Plainfield, is sad to see the property go.
''I know it is not historic, but the house contributed to the community's character,'' she said. ''When you keep tearing these properties down, you are also diminishing the community's heritage.''
The chain of title for the property revealed the long-term residency of members of the Flagg family from 1884 to 1992. The Flagg family is one of Plainfield's pioneer families.