Wayne's Words: Joliet council split on hiring city manager
Wayne Horne | 2/19/2020, 3:50 p.m.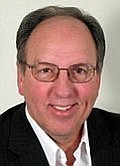 Curious. That's another word for peculiar. Odd, strange and unusual are also words that are derivative meanings of "curious." What am I talking about? Leadership at City Hall. The City of Joliet continues its administration without a fulltime, permanent City Manager. The current part-time, Interim City Manager Steve Jones, who is also a non-resident, has a new status.
Beginning March 1, according to Jones' new arrangement with the City of Joliet, he is an independent contractor under the terms and conditions of an Employee Leasing Agreement with GovTempsUSA, LLC. The compensation payable to the leasing company is $135.10 per hour. The Assigned Employee, Steven Jones, will be paid only for hours worked. The maximum number of hours that can be invoiced is 40 per week. It is unclear if that means there is no 24/7 on the job or if he has to show up for 40 hours per week. It is also unclear who determines the number of hours actually worked. Jones?
The contract is month to month with no defined termination date. No minimum number of hours is identified. There is no disclosure of compensation to be paid to Jones who is no longer an employee for the City of Joliet but will now be an employee of GovTempsUSA, LLC. Since Jones is retiring, he will also begin drawing his government pension. One positive of this arrangement is it does not provide for any severance compensation to Jones once the arrangement is terminated. Of course, a majority Council vote could possibly change that.
Just for transparency sake, GovTempsUSA, LLC is a subsidiary of GovHR USA. The driving force behind this solution to Joliet's City Manager debacle appears to be Councilman Pat Mudron and four other Council Members, namely Betty Gavin, Don Dickenson, Sherri Reardon and Mike Turk, usually identified in some media outlets as the Mudron Five.
The other city council members, Mayor Bob O'Dekirk, Council Members Larry Hug, Terry Morris and Jan Quillman have expressed their desire to hire one of a list of candidates who applied for the position, most notably Marty Shanahan, who has held the position of Interim City Manager on two previous occasion over the last two years.
Jones, on his part, stated many months ago he was not interested in being the fulltime city manager but would take back his former position as Economic Development Director as an independent contractor once a new city manager is hired. That matter remains uncertain at this time. There was an attempt to provide a contract through the leasing concept that allowed Jones to continue as Economic Director when the city manager contract terminated. The attempt was defeated on a 5-4 vote with Mayor O'Dekirk voting to break the tie.
Why has hiring a City Manager become such a difficult task? What is the game plan as regards to a city manager for the majority vote on the City Council? Why have the candidates that applied for the job been unacceptable to the majority vote? It must all be a secret decided behind closed doors (back-door, smoked filled room?) by the majority vote believed to be Pat Mudron and his voting block on the city council. Otherwise, what's the delay?
One last thing… there also seems to be a conflict regarding how to interpret the recent report on crime statistics by Police Chief Al Roechner. The Chief's report heralds a reduction in crime, yet some local media outlets emphasize unsolved shootings and robberies as well as low department morale. Kendall County has subpoenaed records of the City Council closed door sessions as regards former Joliet police officer Brian Nagra. Again, leadership at City Hall comes into question.
"What's the plan?" question also comes into play regarding Joliet's economic development direction when it comes to warehouses being proposed in Joliet and surrounding environs. Joliet wants them but Bolingbrook and New Lenox don't. What's the plan?
The answer to that question is elusive because no one seems willing to make one. Comprehensive plans are a topic for political transparency but as a practical matter there is very little meeting of the minds about what's best for the taxpayers.
City Council elections are over a year away. Stay tuned…
I'd like to hear from you. Do you agree with how Joliet City Council is handling this deal with Jones? Let me know your thought on the city's agreement. like to Contact Wayne at www.thetimesweekly.com