Big insurance must help end surprise medical billing
Dr. Ben Chavis | 2/26/2020, 4:02 p.m.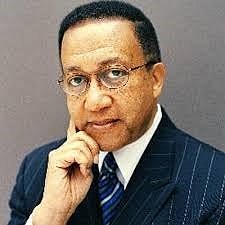 NNPA Newswire - It is a serious financial problem that far too many African-Americans - from impoverished individuals to working-class families - face these days in the bewilderingly complicated health-care market: Getting hit with an unexpected bill after a hospital stay or visit to the emergency room.
Known as "surprise medical billing," these unexpected costs arise when a patient goes to a hospital for emergency or non-emergency care, only to find out afterwards that one of the medical providers who administered care was not covered in the patient's insurance network.
This outrageous situation benefits one group and one group alone: powerful insurance executives, who have managed to get off the financial hook for such bills, even as insurers shrink insurance coverage networks to wring more and more profits out of the system.
But this predatory practice is overwhelming to a family already dealing with the emotional and financial burdens of a medical crisis, typically adding thousands of dollars in unexpected expenses that can wipe out savings accounts or otherwise strain tight household budgets.
So, what can be done to stop and end surprise medical billing?
The good news is that both Republicans and Democrats in Congress agree that legislation is needed to protect patients against unexpected medical charges. But as with many complicated issues confronting Congress, lawmakers have been divided on the details of such legislation.
Part of the paralysis in Congress stems from confusion and disinformation, as insurance executives and their allies try to frame the debate to their advantage.
When Congress tried to address the issue last year, for example, the insurance lobbying machine swung into action, attempting to place the blame for surprise bills on out-of-network medical providers who end up having to charge patients when insurers refuse to cover a medical bill.
Big insurance almost got its way in that legislative debate when a handful of lawmakers threw support behind a legislative proposal that would shield insurance companies from paying what they ought to pay. The legislation, championed by Sen. Lamar Alexander (R-Tenn.), specifically called for setting benchmarked rates for out-of-network medical providers.
But far from solving the problem, this approach would make matters worse. It not only frees insurers from their responsibilities. It fails to compensate providers for the cost of the care that they actually provide. And that, in turn, means either patients will get stuck with the bill or medical providers will have to absorb big losses that ultimately jeopardize their ability to stay in business.
Fortunately, the proposed bill stalled after the medical community warned that the benchmarked rate favored by the insurance industry would allow insurers to exert a new troubling level of control over health-care prices and the larger health-care delivery system.
Now, as Congress begins to take up the issue once again, health insurance companies that evaded significant scrutiny last year seem to be drawing close scrutiny now, both inside and outside of Washington.
Speaking to a group of faith leaders and policymakers in South Carolina, an important stop for the 2020 Democratic presidential primary, Reverend Al Sharpton criticized the surprise medical billing legislation backed by insurers and stressed the urgent need to deal with the continued lack of access to adequate health insurance coverage for minority communities.