Wayne's Words: Joliet projects move into 2020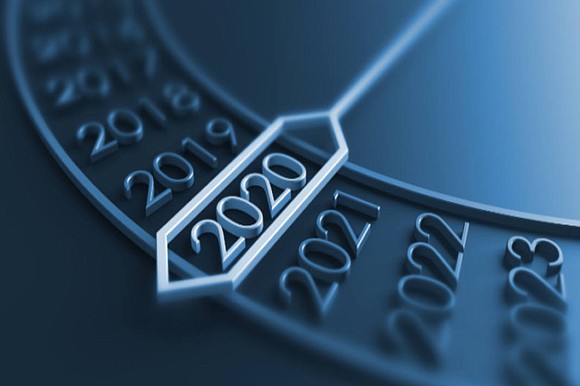 The end of the year is often the time to reflect on the passing year's memorable happenings. In keeping with that tradition, here's my attempt to remind you of a few topics covered by Wayne's Words columns in 2019.
A column in January reminded everyone that in spite of the lousy weather January had dropped on Joliet, polar vortex and snow, that the baseball season was just around the corner. Hometown team, the Joliet Slammers, promised better attendance and a hope for a championship. The promise of improved fans in the stands was kept with a 38 percent increase at the gate. Unfortunately, the team tanked and didn't make the playoffs as they had in the previous year.
Another highlight was the announcement that downtown Joliet was deemed to be in a floodplain and Joliet would need to build a levee to prevent a flood potential that was unlikely to ever occur. The city administration had been aware of the possible modification since 2005 but chose to fight the change in court rather than plan for the possible contingency. The city lost and now adds the levee to a long list of infrastructure projects that will contribute to increased taxpayer expense.
April elections set up the current split that exists on the Joliet City Council. Mayor Bob O'Dekirk ran unopposed for his second term and will be the Mayor until 2022. The election of newcomer Sheri Reardon changed the voting on controversial issues to a bloc apparently controlled by Councilman Pat Mudron. The voting bloc solidified when Mayor O'Dekirk was thwarted in June in his bid to select City Attorney Marty Shanahan as the new City Manager. It's been a running battle since. Council members Mudron, Reardon, Don Dickinson, Mike Turk and Betty Gavin have consistently voted as a bloc against the preferences of Council Members Larry Hug, Terry Morris, Jan Quillman and Mayor O'Dekirk. The split has continued unabated to date.
Just before the baseball season began in May, The Joliet Slammers announced a new naming rights agreement for the baseball stadium. The new name, DuPage Medical Group Field, is part of a confidential (secret) agreement between the Slammers organization and the naming rights group. Until the recent budget agreement, no financial parts of the agreement were revealed. Turns out the city will receive about $70,000 for naming rights plus the $70,000 rent. The amount is less than half of what it will cost taxpayers to maintain the stadium. Another "win" for Joliet residents.
A July Wayne's Words column was about a mythical rich uncle who is usually tapped for that needed boost to fund a project that would make someone in the family better off. That rich uncle is the Joliet taxpayer who was asked to provide funds for two entities that weren't meeting their financial goals soon enough. That would be the Rialto Square Theatre and the Joliet Public Library. This is what was speculated in this column at the time: "The City can't be the sugar- daddy for all of these other entities without increasing property taxes or cutting current expenses."