2020 MLK Day of Service
1/14/2020, 10:55 p.m.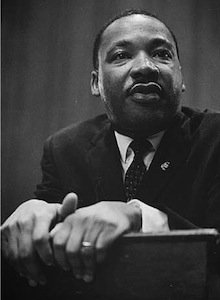 Monday, January 20, 2020 marks the Anniversary of the Martin Luther King, Jr. Federal Holiday. Across the country, Americans will answer Dr. King's call to action: "What are you doing for others?" by joining in volunteer efforts to serve their neighbors and communities.
Students, political and community leaders, nonprofit, faith-based, educational, neighborhood organizations and individuals in Joliet/Will County will complete community projects that day, including painting, beautifying schools, serving meals, and providing voter registration and much more. Residents of all ages and backgrounds will help advance Dr. King's vision of equality and opportunity for all by making the holiday a "Day On, Not A Day Off"—and the beginning of an ongoing commitment to serve throughout the year.
In the past 14 Years, there have been 17,110 Hours of Service donated to 318 Community Projects. 750-1000 people volunteer for this service project every year. Please consider donating your time to this worthy cause this year. January 20, 2020 Joliet Central High School Student Center | 201 E. Jefferson St, Joliet, IL Free parking is available in the school lots
Volunteer Registration: 7:30-8:30 a.m. Program Launch Breakfast: 8:30 - 8:50 a.m. Projects Completed: 9 a.m.-12 p.m. Project Recap and Lunch: 12 p.m.- 1 p.m.