Teachers play basketball to raise money for Joliet students
1/14/2020, 3:59 p.m.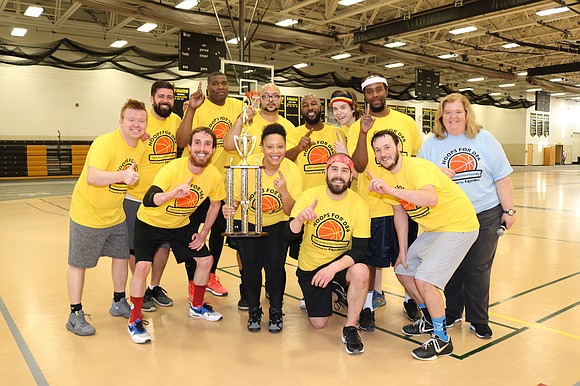 The Joliet Grade Schools Foundation for Educational Excellence will host its seventh annual "Hoops for D86" fundraiser, presented by ExxonMobil, on Saturday, February 1, 2020 from 1:00–4:30 p.m. The basketball tournament will take place in the field house at Joliet West High School, 401 N. Larkin Avenue, and feature players from Joliet Public Schools District 86 schools. In addition, District 86 administrators will play community members during a game scheduled for 2:15 p.m.
The event is open to the public. Admission is $2.00 for adults and $1.00 for students. Concessions and raffle tickets will be available to purchase.
Entertainment will be provided by cheerleaders from M.J. Cunningham Elementary, Dirksen Junior High, Hufford Junior High, A.O. Marshall Elementary, Pershing Elementary, and Washington Junior High Schools. Student drawings will also take place during the event.

Proceeds from the event will be awarded in classroom grants to benefit Joliet Public Schools District 86 students. Since 2004, the Joliet Grade Schools Foundation has awarded 366 grants totaling over $400,000. For more information, please call Sandy Zalewski at (815) 740-3196 ext. 8204.