Incentive deal for Joliet hotel hinges on non-union pay concerns
Megann Horstead-news@thetimesweekly.com | 1/15/2020, 9:32 p.m.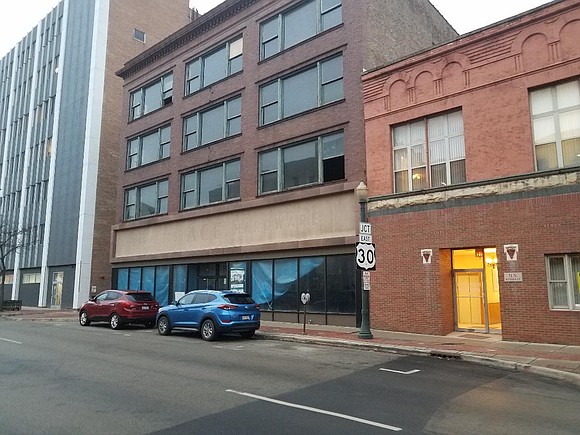 A developer's plan to bring a new hotel to downtown Joliet is hinging on further discussion after concerns were raised by labor union representatives for non-union employee pay.
The Joliet Economic Development Committee took time to review the project at its meeting on Tuesday.
The hotel owner and developer Mike Patel is looking to bring Springhill Suites by Marriott to a location at 65 N. Ottawa St., which is in the city's Downtown Tax Increment Finance District.
A TIF District is an economic development tool that freezes the tax base of a targeted area to spur future activity in an area.
Dan Scott spoke on behalf of Patel, saying he works in partnership with him to operate hotels. He said they're looking to be good neighbors and that they have a track record that confirms that.
Between 1999 and 2012, the developer invested $1.4 million into properties in Joliet, according to committee documents. In addition, the developer purchased the former Lexington Inn & Suites and completed $1.5 million in renovations.
The latest plan is to add two additional floors to the existing four-story building to allow for the operation and occupancy of 82 rooms, officials said. It is estimated to cost $15.9 million.
Proposed amenities include meeting space, a fitness center, tech areas, breakfast areas, outdoor patio, valet parking, self-parking, restaurant and 16-foot ceilings in the lobby.
The site has been vacant for more than 20 years, to date.
Scott said the company wants to "keep that historic feel of Joliet" when modifying and adding onto the building.

The developer is hoping to have a groundbreaking for the new Marriott hotel in 2020.
Several people raised concerns for the project and the effort made to satisfy the prevailing wage ordinance, which mandates how employees are paid by uniform pay rates in accordance to standards set by the Illinois Department of Labor.
Councilman Terry Morris – Dist. 5 wanted it to be clear that he is not comfortable with the project, either.
"The incentive package is a little heavy," he said. "I don't know if we should be in the position, as (Councilman) Don (Dickinson) said, to have to watch that closely. I think we have to come to some type of agreement. … Personally, I need to absorb it a little bit."
With the TIF, the developer stands to gain a $250,000 grant. Another portion of city incentives would stem from a TIF rebate that is capped at $1.4 million, which is structured to start at 100 percent in Years No. 1-3, drop to 75 percent in Years No. 4-5, and fall to 50 percent for the remainder of the TIF's life. Thirdly, the developer could be eligible to receive an estimated $1.126 million through a hotel/motel tax rebate structured at 100 percent for Years No. 1-3 and 75 percent for Years No. 4-5. A fourth incentive could come in the form of a building permit fee waiver amounting to $173, 208.75.
Councilman Larry Hug – Dist. 1 said the prevailing wage issue needs to be monitored closely, which presents a bit of a sticking point. He said the project sounds like a good investment, but "I don't want to referee this."
"I do think that we would need to have an auditing system as an accurate accounting on a quarterly basis maybe or we can try to agree on a phasing—phase 1, phase 2, phase 3," Hug said.
The committee reached a consensus to table potential talks of a deal so that labor union representatives and the developer can iron out details regarding the prevailing wage ordinance and how non-union employees are paid.
Further discussion is expected to take place at a later date.