Is Dr. King's dream being denied or deferred?
Disparities in housing perpetuate racial wealth gap
Charlene Crowell | 1/20/2020, 8:59 a.m.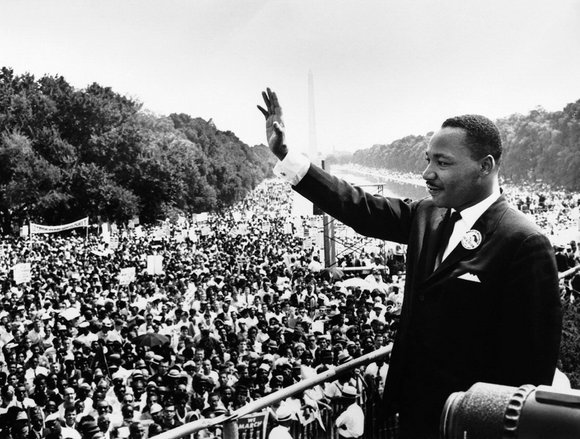 Once again, the only federal holiday honoring a person of color will be celebrated across the nation. The 38-year span of Dr. Martin Luther King, Jr.'s life continues to be remembered and revered. Since his tragic death, time has shown he was also prophetic.

"Change does not roll in on the wheels of inevitability but comes through continuous struggle," said Dr. King. "And so, we must straighten our backs and work for our freedom. A man can't ride you unless your back is bent."
From voting rights to desegregation in public accommodations, transportation and employment, Dr. King's Baptist cadence resonated with a generation to champion what was wrong, and to also speak up for what is right. In that noble pursuit, he came in 1964, the youngest person to become a Nobel Peace Prize Laureate.

Yet in 2020, much of the hard-won rights championed by Dr. King championed are under attack by the very governments charged to enforce both laws and regulations. Especially for Black America, rollbacks of much-needed programs jeopardize access to basic life needs such as nutrition, safe water, legal justice, and housing itself.

The irony is that the enactment of the historic 1968 Fair Housing Act followed less than a week after Dr. King's assassination in Memphis. Hence, as we honor Dr. King, we are also called to continue progressive efforts to better include all of the Americans whom historically have been locked out or left out when it comes to housing: people of color, women, families, people with different physically challenged and all who still suffer the insidious nature of housing discrimination
As the number of homeless Americans now number more than 560,000, Congresswoman Maxine Waters, Chair of the U.S. House Financial Services Committee (HFSC) has added homelessness and homeless prevention to her committee's 2020 priorities.

"Homelessness affects the very fabric of our communities," noted Ms. Waters. "When I speak to families in my district who are dealing with homelessness, I see the toll this housing insecurity is taking on them, including their children, who can't concentrate in school because they're sleeping in a car at night... We need to do more if we are going to address the rental housing and homelessness crisis: we need to preserve the affordable housing that we have, and we need to increase investments in programs that develop new housing or provide rental aid. We know what the solutions are to this problem; we just need the political will and resources."



While lawmakers debate the appropriate federal commitment to affordable housing, consumers are increasingly financially challenged to keep a roof over their heads.

For the past 30 years, the National Low Income Housing Coalition has annually published Out of Reach, that tracks the cost of rental housing across the nation. According to its 2019, report, the average monthly fair market rent for a two-bedroom or one-bedroom rental home is $1,194 and $970 for a one-bedroom unit.

"[L]ow wages, wage inequality, racial inequities and a severe shortage of affordable rental homes leave too many vulnerable people unable to afford their housing," states the report. An average renter must work 52 hours per week to afford a modest two-bedroom apartment