Romeoville to receive $382,800 Grant
1/27/2020, 3:31 p.m.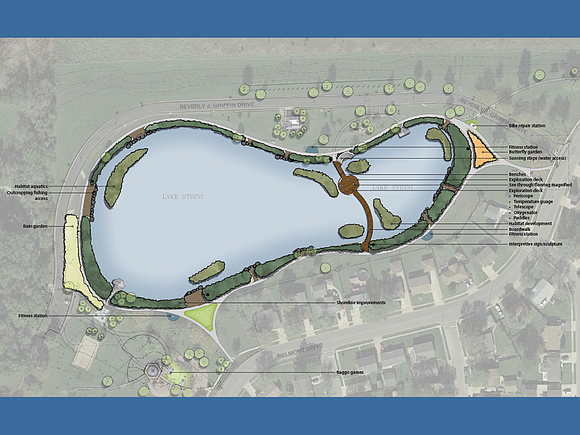 The Village of Romeoville will receive $382,800 in matching grant funds from Open Space Land And Development (OSLAD) for renovations to Lake Strini.

"We are excited to provide more enhancements to this park and we are grateful to the State of Illinois and the Illinois Association of Park Districts for assisting us in financing this tremendous project," stated Mayor John Noak. "We are especially grateful to Governor Pritzker and State Representatives Natalie Manley and John Connor and Senators Jennifer Bertino-Tarrant and Pat McGuire for funding the OSLAD Program in this year's State budget.
Additions to Lake Strini, which is within the confines of the 14 acre Conservation Park, will include butterfly and rain gardens, a board walk spanning the lake, an exploration deck, sunning steps, and more. All the new amenities will be easily accessible from the lake's perimeter trail, which will connect to the park's other paths. Bike racks and a new bike repair and maintenance station will encourage visits from beyond the adjacent neighborhoods. The park will provide new recreation amenities with fitness stations off the path and two baggo games at the top of the hill. Extensive plantings around the perimeter and within the lake will introduce native vegetation that will reduce erosion and sedimentation.
The educational value of these improvements is expected to attract visitors from beyond the typical range of a neighborhood park and act as a destination for ecological and environmental education. The park is frequently used by community groups (scouts, fire department, conservation foundation) due to its unique ecological role in the community and as the only location where the public can fish.