Adrian Dunn's "Black Music Matters Tour" release of "Redemption" concert
1/28/2020, 9:58 p.m.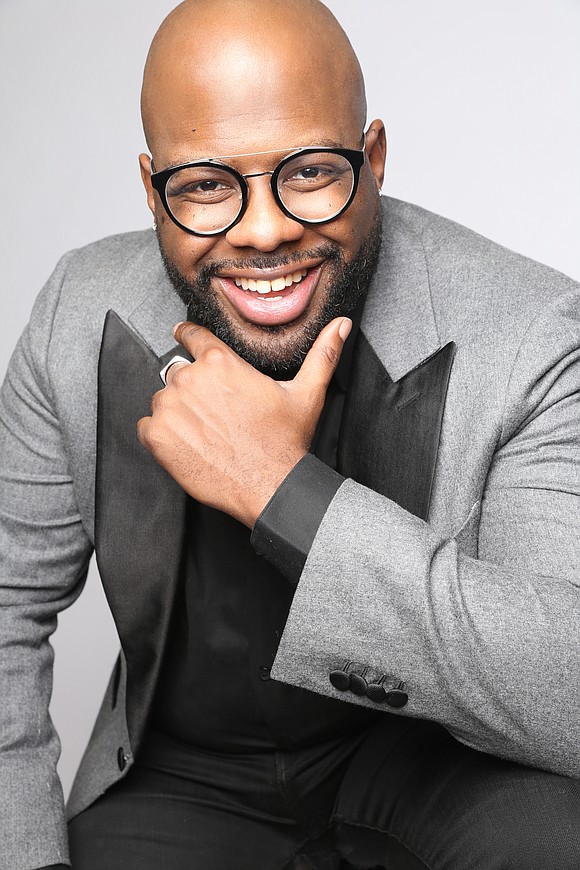 New Album Addresses Social Justice Issues Through Modern Takes on Gospel Songs and Spirituals with Pieces Dedicated to Chicago's Laquan McDonald and Other Victims of Violence
Critically acclaimed multi-genre musical artist and social justice advocate Adrian Dunn today announced the release of his latest album REDEMPTION: Live, a collection of spiritual and gospel songs that redefine and modernize the genre's historical roots to celebrate African American history and honor victims of systemic injustice across the country. New singles from REDEMPTION will be performed in concert through the "Black Music Matters Tour," which will come to the Reva and David Logan Center for the Arts (915 E. 60th St.) on February 16. On stage, Adrian Dunn will be joined by The Adrian Dunn Singers, an all-black professional vocal ensemble established in 2018, and The Rise Orchestra.
With the intention of creating awareness through song and reviving black-rooted spirituals and gospel songs, Dunn has rearranged classic works, such as "Wade in the Water" and "Precious Lord" to produce REDEMPTION. As a means to speak out, each song has a powerful message that speaks to current discrimination issues, as well as offering a perspective on our nation's history. Of the album's 11 new songs, seven are dedications to nationally recognized cases that sparked an outcry for social change, including Chicago's Laquan McDonald who was a victim of police brutality in 2014.
"With this album, my goal is to connect with the community through meaningful music," said Dunn. "Each of these songs has a special meaning, not only to me as an African American, but because their powerful messages still resonate today."
As a music and vocal scholar, producer and singer/songwriter, Dunn rearranged each song for these modernized interpretations, each with a unique contemporary sound that connects the old with the new. The album was recorded live at The Chicago Temple, also where The Adrian Dunn Singers rehearse.
Dunn recognizes the power of his music to address social issues in major cities across the country, bringing the "Black Music Matters Tour" to Florida, Ohio, California, Indianapolis and Atlanta. Tickets for the February 16 Chicago concert, where Dunn will also be signing copies of his recent book titled "Redemption: How Music Saved My Life & Can Save Yours," are available here adriandunnpresents.ticketspice.com concert.
Tickets range from $20 - $50 and include a CD of REDEMPTION, while children and college students can enter at no cost. VIP ticket options are also available that include different merchandise packages. "Black Music Matters" t-shirts will be available for purchase on-site and Dunn's latest album, REDEMPTION and the sheet music book will be available online for purchase on February 4.
For more information, visit adriandunn.com