Plainfield High African American Club to host Poetry Slam
1/28/2020, 10:30 p.m.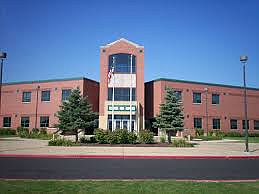 The Plainfield High School-Central Campus African American Club is hosting its inaugural Poetry Slam at 6 p.m. Friday, January 31, 2020 in the PHSCC auditorium at 24120 W. Fort Beggs Drive.
The event will feature poets from other District 202 high schools as well as PHSCC.
The Slam is free and open to the public. Free popcorn will be served.
Club sponsors and special education teachers Marissa Charleston and Monique Armistead came up with the slam idea after brainstorming with club members and researching similar events elsewhere.
"We also thought it was important for students to have a space where they are able to connect with African American authors and understand how important it is for their voices to be heard," Charleston said.
The slam is part of Black History Month events in February at PHSCC that include hall decorations and a soul food staff lunch.