July 4th fireworks from comfort of home
Joliet celebrates 74th Annual event
Madhu Mayer-mm@thetimesweekly.com | 7/1/2020, 1:50 p.m.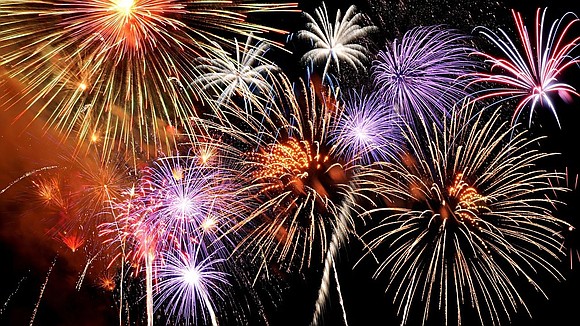 Scoping out a perfect spot to see fireworks along Chicago's lakefront or at a neighborhood park is not necessary when the nation celebrates Independence Day this Saturday.
Instead, officials from many communities like Plainfield are not holding firework displays in an effort to curb crowds as the Coronavirus pandemic continues to loom over the holiday.
Not wanting to take everything away from its residents because of the Coronavirus, Romeoville village officials are planning to celebrate Independence Day on July 3 with three firework shows that can be enjoyed from the comforts of home. On Friday, fireworks will be shot off around 9 p.m. from Volunteer Park, 1100 Murphy Drive; Lukancic Middle School, 75 Normantown Road; and Discovery Park, 300 S. Highpoint Drive. To prevent crowds from forming, the parking lots at all three facilities will be closed.
Dan Schultz of Romeoville said he's glad the village came up with a way to celebrate the holiday.
"I want to take my kids to the park that day, but it might not be a good idea if it is crowded and we cannot practice social distancing," he said. "This also benefits nearby towns like Plainfield where people can at least see the fireworks show. In some ways, this is a lot better because you don't have to fight for a parking space. Now, you can see the fireworks from the comforts of your backyard."
The City of Joliet is also not foregoing the pyrotechnic display as the 74th annual July 4th fireworks show will start around 9:15 p.m. Saturday at Memorial Stadium, 3000 W. Jefferson St. While spectators will not be allowed inside the stadium, they can park their cars in the stadium lot. Officials are also asking people to remain inside their vehicles. The parking lot will open around 5 p.m.
They'll also be a fireworks show at Bolingbrook Golf Club about 9:15 p.m. Saturday July 4th with spectators being asked to remain in their cars also. Those who plan to watch the show can park their vehicles at the golf club, 2001 Rodeo Drive, beginning at 7:30 p.m., or at nearby spots that have parking lots. Just like in Joliet, everyone must remain in their vehicles.
While fireworks are a big part of the day, Linda McKinley of Shorewood said she will miss the Plainfield Park District's patriotic picnic on Independence Day.
"It was such a wonderful time catching up with family and friends," she said. "The sad thing is we used to complain about the crowds. Now, because of crowds so many events are being canceled."