Joliet seeks outside investigation for Lurry case
By Rex Robinson | 7/8/2020, 1:38 p.m.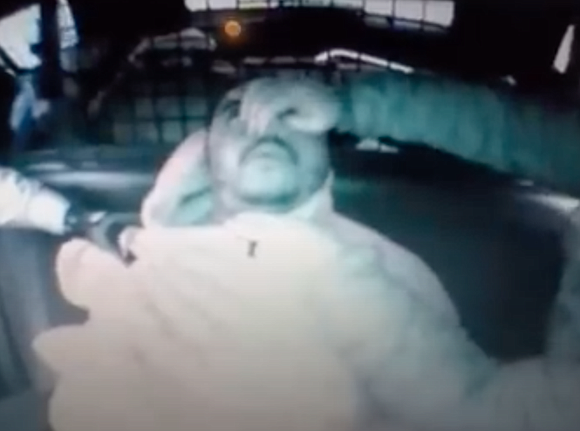 A Joliet Police dash cam video from earlier this year has surfaced showing a police officer sticking a baton in a suspect's mouth to scoop out suspected drugs while another officer held the man's nose.
That video from late January of Eric D. Lurry Jr., 37, who later died at an area hospital, has ignited some intense anger among his family members and has Joliet City officials pointing fingers and demanding an independent investigation be conducted to find out whether the officers followed proper procedures.
Lurry died on January 28 at AMITA St. Joseph Medical Center in Joliet. An autopsy was later performed by the Will County Coroner's Office. Just a couple of days before the video was released to Chicago television news channels, Will County Coroner Patrick O'Neil released a letter stating that toxicology testing revealed Lurry "had fatal levels of heroin, fentanyl and cocaine in his system. The levels or concentrations were over 10 times the fatal range," O'Neil wrote. …
"It is the opinion of the Will County Coroner's Office and the independent board certified forensic pathologist, who conducted the autopsy, that the Joliet Police Department officers played no role and shared no responsibility in the unfortunate and untimely accidental drug overdose of Eric D. Lurry Jr."
Joliet Police Sgt. Javier Esqueda on Monday was placed on desk duty and was stripped of his police powers for blowing the whistle on the existence of the video.
A number of family members and friends of Lurry showed up at Tuesday night's Joliet City Council meeting. They demanded justice for Lurry and want the officers fired and the full video released.
"It's the job of law enforcement to protect and serve every citizen. There was no reason for him to have been murdered at the hands of your officers," said Lurry's cousin, Meshona Mitchell of Romeoville.
Later during Tuesday's meeting, Joliet Police Chief Joliet Police Chief Alan Rochner announced the two officers involved in the arrest of Lurry had been placed on administrative leave.
Three Joliet pastors - Bishop Steven Evans, of Leap of Faith Ministries, Pastor Warren Dorris, from Prayer Tower Ministries Church of God in Christ and Rev. Herbert Brooks, Jr., a Will County board member - all have condemned O'Dekirk over the May 31st scuffle with two brothers on Jefferson Street following a protest over the George Floyd killing by a police officer in Minnesota and have issued a response to the Lurry arrest video.
"
We condemn in the strongest possible language Mayor Bob O'Dekirk's continued abuse of power and smoke-and-mirror theatrics to deflect attention away from his own wrong doings," the pastors said. "He uses flat out lies and half-truths as weapons against the very people trying to root out corruption at Joliet City Hall with O'Dekirk as the ringleader. The mayor's yet another attack on the Joliet police concerning the arrest of Eric Lurry is unfounded. We have seen the entire video — not just O'Dekirk's edited version — and we know the truth, which includes the police performing CPR, likely saving the man's life, and the man dying at the hospital many hours later, and not in the police vehicle as the mayor has claimed.
"As faith leaders, we seek the truth. However, it is made clear to us that this situation does not warrant the mayor's accusation.
"We strongly denounce Joliet City Council Members Jan Quillman, Larry Hug and Terry Morris for their long history of bought-and-paid-for blind allegiance to O'Dekirk, as well as Patch Editor John Ferak's entirely biased propaganda supporting exclusively O'Dekirk's agenda. In addition to again calling for O'Dekirk's resignation, we call on the remaining board members, who themselves been victims of O'Dekirk's bullying, to call for a no confidence vote of the mayor."
Mitchell, who is a nurse, said the drug Narcan, which is used to stop heroin overdoses, could have been administered sooner and her cousin may have survived.
According to O'Neil's letter pertaining to the autopsy, "the multiple doses of Narcan that were administered by the first responders failed to have any influence in reversing the overdose. The levels of narcotics in Mr. Lurry's system were too significant."
Mitchell said what she saw on the tape was murder. "We're not going to stop until we get justice," she said.
Another relative of Lurry, Minerva Sneed, formerly of Joliet, demanded to know why Esqueda was placed on desk duty while the two officers are still on the street.
"Those officers have to be held accountable," Sneed said.
Interim City Manager Steve Jones had planned to hire an outside firm to perform an independent investigation of the arrest and death of Lurry. Councilman Terry Morris, however, questioned how the investigation would be "independent" if the city is paying for it. He said it didn't make sense.
Mayor Bob O'Dekirk agreed and wants the independent investigation to be conducted by Illinois Attorney General Kwami Raul. O'Dekirk lashed out at Jones and Rochner for mishandling the investigation.
"You and the police chief shouldn't be hiring anyone," O'Dekirk said. "We've been kept in the dark the entire time. …
"The idea that you and Chief Rochner are leading the investigation is ludicrous."
Councilwoman Jan Hallums Quillman agreed. "We can't thrive and move forward unless we get a totally independent investigation," she said.
Councilman Larry Hug also agreed. "I would like confirmation from Mr. Raul," he said. "He's got integrity."