Moving Will County Project to host virtual public workshop
7/13/2020, 8:28 p.m.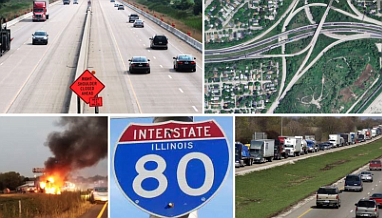 The Moving Will County project is a partnership between Will County and the Chicago Metropolitan Agency on Planning that combines a Truck Routing & Communities Study and a Transportation & Land Use Strategy. The goal of the project is to achieve balance between truck traffic and routing, existing freight land use clusters and new development, agricultural business, natural and cultural resources, and residential areas. A virtual Public Workshop is planned from 6 to 7:15 p.m. Aug. 13 to present initial findings and seek public feedback on potential truck routes.
Since the project began in November 2019, the planning team has conducted research, data analysis, and held many focus groups with various municipalities and local organizations to understand current issues and opportunities. Existing Conditions Reports for both the Truck Routing & Communities Study and Transportation & Land Use Strategy that summarize these findings are available in the documents section of the project website.
As the team begins to look toward the future and develop recommendations to achieve the desired balance, local input is needed to ensure that we're on the right track. The virtual Public Workshop will include brief presentations from panelists on different elements of the analysis and will incorporate live polling and Q&A to hear from you throughout the event. Following the workshop, additional online and offline engagement will be available for more in-depth feedback, as well as for those unable to participate in the live workshop.
Register for the workshop here and visit the project website to sign up to receive e-mail updates from Moving Will County: www.MovingWillCounty.org