Wine of the Week: Mionetto Brut Prosecco DOC NV-$12.99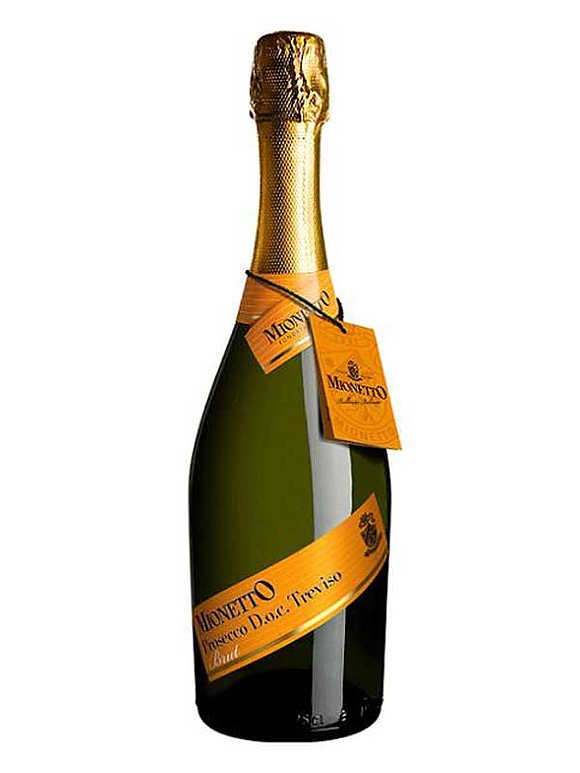 A real consistent crowd pleaser for summer is my go-to favorite, Mionetto Brut Prosecco DOC NV. Its selling right now for a bargain @12.99, but I've seen it for as little as $10.99 a bottle at certain large-scale retailers.
Mionetto is from Italy's Prosecco territory, located in the sinuous hills of Valdobbiadene, the historic home of Prosecco, Italy's refreshing answer to French Champagne. The beauty of the hillside is stunning. Just driving along the legendary "Prosecco Road," one is enveloped in the heady smell of the vineyards and the lush green landscape with its terraced rows of Glera grapes, which are the foundation of Italy's famous sparkling wine.
The flavor profile of Prosecco is fresh and inviting. Tastes of ripe green apples, pears and the aroma of delicate white flowers make this an appealing adjunct to summer. Prosecco is great with almost any type of food, especially the lighter dishes of summer. Seafood salads, smoked salmon, a plate of fresh oysters or a simple tray of light cheeses and lunch meats on a lazy summer day in the back yard while you wait for the ribs or flank steak to finish smoking on the grill. Load up on a case or two and have it on hand on ice while you watch the hot afternoon sun roll into the hazy blanket of sunset and eventide. For more on Mionetto, visit usa.mionetto.com.