Another Will County high school district goes remote for the fall
By Rex Robinson | 7/30/2020, 6 a.m.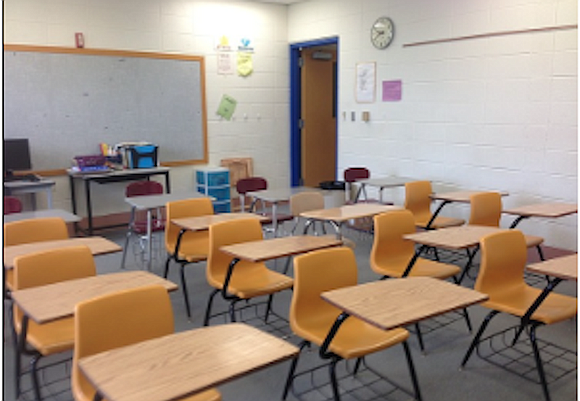 Joliet Township High School District 204 is the latest to opt for full remote learning in the fall due to concerns over rising Coronavirus cases.
"At Joliet Township High School, above all, the safety of our students and staff will always come first.  The last week, and this weekend, were extremely difficult for me as I watched the number of COVID-19 cases consistently rise in our region," Dr. Karla Guseman wrote in a letter to district parents.
"I have continued to watch the metrics for COVID positivity rates for the State as well as our region. IDPH has a three day lag time, but as of tonight, there were seven days of positivity increases in the previous 10 days and the seven-day rolling average is 6.2 percent for our region," she added. "Not only is this getting closer to that 8 percent threshold that the IDPH established, our region was at 4.4 percent on July 14.  This is a large increase in a short period of time. Additionally, surrounding regions have increases in their positivity rates."
Due to the upward trend in cases, the Joliet Township High School Board of Education voted to begin the 2020-2021 school year remotely with no in-person instruction for the first six weeks of school. When the school year begins, every six weeks, the decision to deliver instruction remotely will be evaluated based on the IDPH data that is available and on the district's ability to implement safety guidelines. Guseman said. "When it is safe, we will resume in-person instruction following the re-opening plan that we previously shared with you," she added.
Guseman acknowledged that many students and parents "did not have a pleasant experience with remote learning when our school buildings abruptly closed on March 17. This was a crisis situation and we had no time to prepare. I want you to know that the remote learning you experienced at the end of the school year will not be the same as what we have planned for the fall.
"We have been planning since the 2019-2020 school year ended to make sure we can provide effective remote instruction."
Attendance, she said, will be recorded for each class period, and teachers will deliver instruction online with engaging assignments and projects.  There will be built-in office hours for tutoring and extra help.  The district has purchased additional learning platforms and a new student management system that will allow parents to easily access grades, attendance data, assignment details, student schedules and more, according to Guseman. Teachers are participating in professional development, she said, "so that they have the very best instructional practices to deliver content online.  JTHS has amazing staff and they will serve our students in the best way possible during this situation.
"As the superintendent and as a parent, I know the remote start to the school year will be heartbreaking for many; however, I cannot risk the safety of our students and staff.  I know that there is no right answer in this situation, but I believe that beginning the school year remotely is the best answer for our current circumstances." 
Two other large school district in Will County also plan to start the new school year with remote learning. Learn more about those district's plans here: http://thetimesweekly.com/news/2020/jul/28/districts-202-86-begin-school-year-remote-learning/