Wine of the Week-Wines of Maremma Tuscany II: Casa Brancaia Chianti Classico Riserva DOCG 2015 $39.99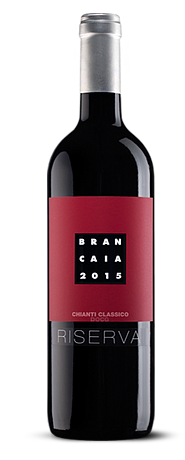 Maremma is an idyllic hideaway tucked away in the medieval villages that lie in the undulating hills and lush, secluded valleys of southern Tuscany near the Mediterranean coast. Separated by thick chestnut forests sprawling olive groves and copious vineyards that stretch to the sea, it enveloped in its own world, immersed in history and culture.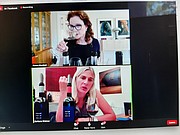 Nestled deep within the storied world are the three vineyards of Casa Brancaia. The brainchild of the Swiss couple, Brigitte and Bruno Widmer, who purchased the abandoned estate in 1981, and later, expanded their holdings with the Poppi estate (Radda in Chianti) in 1989k followed by the founding of Brancaia in 1998. Their daughter, Barbara Widmer, has led the winery as winemaker since that founding date, and, along with the consultancy of famed oenologist Carlo Ferrini, has established Brancaia as one of Tuscany's leading wineries and exponents of superior Chianti Classico.
Barbara Widmer featured three of her wines in the most recent online edition of #TasteWithKaren in a live virtual tasting of her Casa Brancaia Chianti Classico Riserva DOCG 2015-$39.99. Other wines presented were Casa Brancaia Ilatraia 2015-$64.99 and Casa Brancaia Il Blu 2013 Rosso Toscana IGT-$72.99.
Casa Brancaia Chianti Classico Riserva ($39.99) is readily available at most local quality wine shops. Its deep, Indigo Ink color and intense aromas and flavors distinguish it. Karen MacNeil, author of The Wine Bible, and one of the 100 Most Influential People in the Wine Industry for 2018, led the online discussion, which is carried on ZOOM, as part of her several times weekly #TastewithKaren virtual tasting series.
A blend of 80% Sangiovese and 20% Merlot from the wineries Poppi and Brancaia vineyards, the wine is aged 16 months in small French oak barrels, half old and half new, and then allowed to mature in the bottle for several months. The result is a silky, elegant wine that is a powerful expression of Tuscan wine beauty. "Tuscany teaches us a love of 'Noble Bitterness.'"
Describing the flavor profile, she characterized it as perfect with meats done on the grill for a perfect summertime meal. "Arugula, Espresso are the flavors that give us a good appreciation of good bitterness, that is complex with good minerality and acidity."
Winemaker Widmer pointed to the wines oak aging in tonneaux (large oak barrels that give it lushness and elegance) for the Sangiovese and barriques for Merlot (giving it concentrated flavors and spice from the oak contact), for its abiding kaleidoscope of flavors. "The wine is very straightforward, with good structure," Widmer opined. It's powerful with a nice acidity that reflects the location of our vineyards near the sea. The wine is powerful, but also smooth with soft tannins. This is one of Tuscany's best examples of a Chianti Classico Riserva. For more information on the wine, visit brancaia.com and for upcoming #TastewithKaren Live virtual tasting sessions visitwinespeed.com.